News
April 02, 2012
Meeka Gentry, at junior at Southwestern College in Winfield, Kan., has been named a Campus Compact Newman Civic Fellow. Gentry is one of only 162 students chosen from 32 states for this prestigious award. Students nominated demonstrate a personal commitment to creating lasting change in their communities through service, community-based research, and advocacy.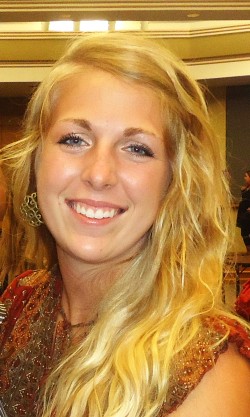 The daughter of Jackie Kernell, Newkirk, Okla., Gentry has focused her studies and activism on sexual trafficking. She has volunteered at a community safe house for abused women and children and has worked over the summers with children who are at risk for educational success. Her senior project will connect use of pornography to sexual trafficking. She plans to pursue counseling psychology in order to equip herself to make a difference for exploited women around the world.
"Meeka is an example of a student who is making the most of her college experience," says Cheryl Rude, director of Leadership Southwestern.  "We are confident she will be a force for good in the world and will be an asset to the community of Newman Civic Fellows."
Through service-learning courses and other opportunities for community engagement, colleges are developing students' public problem-solving skills, such as the ability to analyze community needs, the willingness to participate in public processes and debate, the commitment to raise awareness about challenges, and the ability to inspire others to become part of solutions.
"These students represent the next generation of public problem solvers and civic leaders. They serve as national examples of the role that higher education can, and does play in building a better world," notes Campus Compact Board Chair James B. Dworkin.