Estill Voice Training Courses
We are excited for the opportunity to bring the Estill Voice Training Courses to Kansas! Dr. Kimberly Steinhauer, President of Estill Voice International, is a world-renown pedagogue, singing specialist, and scholar. We are grateful for her willingness to come work with the voice and choral teachers, vocalists, and speech pathologists in Kansas!
"Everyone has a beautiful voice. You just have to know how to use it." ...Jo Estill
Can it be any simpler than that? And "vocal beauty" is defined by you – not anyone else. What would having a "beautiful voice" mean for you?
A voice that commands the attention of crowd?

A voice that sounds like your favorite recording artist?

A voice that works hard all day on the telephone and still feels great for an evening out with friends?
Our courses and teachers are dedicated to seeing you reach your personal vocal goals.
---
Course Description
Course Level: Level One and Two Courses
Level 1 Figures for Voice Control & Level 2 Figure Combinations for Six Voice Qualities
This course is for anyone who would like to improve their singing or speaking voice—singers, actors, vocal coaches, drama instructors, Speech-Language Pathologists and other vocal health professionals.
Level One: Figures for Voice™ teaches the tools of the craft to add strength, clarity and stamina to your voice! Participants will use EVT's innovative Figures for Voice™ to learn control of the vocal structures that influence voice quality. Each Figure employs exercises that will give you new vocal options for all styles speaking and singing.
Level Two combines the Figures from Level One to produce six voice qualities: Speech, Falsetto, Sob, Twang, Opera, and Belting. Figure Combinations for Six Voice Qualities™ offers a clear understanding of the voice's limitless possibilities, along with how to keep it vibrant and healthy. Throughout the day, the new voice skills are practiced in small group sessions. There will also be ample time for questions, discussion, and work on individual repertoire or case studies.
**Registration deadline is Friday, February 9, 2018. Please contact Brian Winnie for online registration information.
---
Course Information
Course Level: Level One and Two Course
When: March 18, 2018 - March 22, 2018
Time: 9:00am - 5:30pm
Cost: $595.00 (includes textbooks), $540.00 (if already own textbooks) or $255.00 for College and High School students.
Language: English
Course Number: 2018031801
Continuing Education Hours: 37 Continuing Education Hours provided
---
Travel and Accommodations
Southwestern College is located in Winfield, KS and is 50 miles southeast of the Wichita Dwight D. Eisenhower National Airport. Rental cars available at the airport, and accommodations are available at the Quality Inn & Suites in Winfield at a discounted rate. The hotel phone number is (620) 221-7529 and be sure to mention the Southwestern College discount when booking a room.
---
Location Information
Southwestern College
100 College St.
Winfield
Kansas
United States
---
Registration & Contact Information
2018 Estill Workshop Registration Form
Contact Name: Brian Winnie
Contact Phone: (620) 229-6302
Contact Email: Brian.Winnie@sckans.edu
---
Instructor: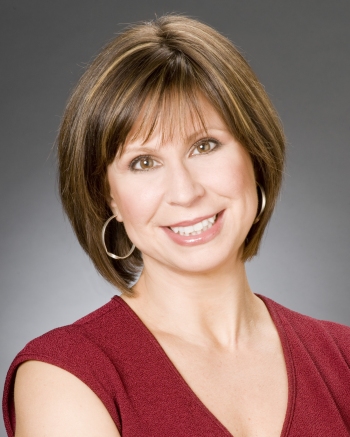 Kimberly Steinhauer, Ph.D., has devoted her entire career to the voice — in song, education, and research. As a singer, she has been employed in a variety of musical venues ranging from pop to musical theater to opera to sacred music. Most recently, she has been heard as pop soloist with the Musician's Concert Band, as the "Queen of the Night" with the Edgewood Symphony Orchestra, and a "Walküre" in Opera Theater of Pittsburgh's Die Walküre. Her roles have ranged from "the Witch" in Into the Woods to Grandma in Phantasmagorilla? No! Phantasmagoria, a new opera by Efrain Amaya. Kimberly also acts as Soprano Soloist and Children's Choir Director at Mt. Lebanon United Lutheran Church. She has worked with world renowned voice specialist, Jo Estill, since 1985 and has found Estill Voice Training™ (EVT) to be an invaluable asset in each aspect of her career.
As a voice educator, Kimberly has taught vocal and instrumental music in the public school system for grades K-12, guided the private voice studio at California University of Pennsylvania, and instructed anatomy and physiology of speech and hearing, as well as speech science courses at Duquesne University. She has directed EVT™ courses at the University of Pittsburgh and has been recruited as a voice consultant nationally and internationally — recently leading 3 voice master classes at the International Voice Symposium in Salzburg, Austria and a course for the Hong Kong Hospital Authority. Currently, she tailors voice exercises and repertoire specifically for clients who have experienced vocal injury, in her role as Singing Voice Specialist.
As a voice investigator, Kimberly worked as research health scientist at the Veterans Administration Pittsburgh Healthcare System where she was awarded a 3 year, $400,000 Merit Review grant to study voice motor learning in healthy and disordered aging speakers. The task under study exploits computer assisted learning strategies for the EVT™ Voice Quality Twang as it applies to vocal power in expert, novice, and disordered (hypophonic or weak) speakers.
She combined her love of singing and inquiry into the science of singing for her B.S. in Music Education at Indiana University of Pennsylvania, M.A. in Speech Communication at The Pennsylvania State University, and Ph.D. in Communication Science and Disorders at the University of Pittsburgh. Dr. Steinhauer's work has been published in the Journal of Voice and in Professional Voice: The Science and Art of Clinical Care, 3rd edition. She is editor of The Voice Foundation Newsletter and Founding Partner of Estill Voice International, LLC, a majority woman-owned company with headquarters in Pittsburgh, PA.
Visit https://www.estillvoice.com for more detailed information on the Estill Voice Training System.