Facilities
Performance Venues
Richardson Performing Arts Center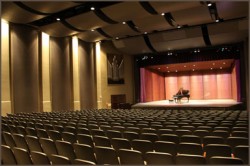 To support the production and presentation of outstanding performances in the arts, Southwestern College has created the new Richardson Performing Arts Center. The centerpiece is the beautifully renovated state-of-the-art auditorium. The renovation provides an exciting showcase for performances by the college's students, by community and regional performing ensembles, and by visiting performers.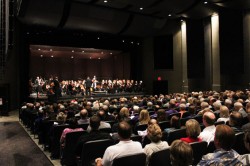 ---
Messenger Auditorium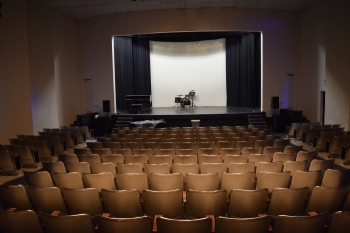 Messenger Auditorium is located in the Darbeth Fine Arts Center. It is the home of weekly Chapel on Wednesdays and many performances by the choir, music ensembles, and theatre. The Auditorium may also be used by the teachers of the Community Music School for studio recitals.
---
Darbeth Fine Arts Center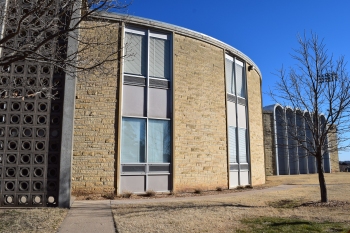 Darbeth is home to the music and theatre departments, housing classrooms, practice rooms, offices, and the Messenger Recital Hall.
---
| | |
| --- | --- |
| Practice Rooms | |
| Darbeth has 10 spacious practice rooms for students to rehearse for upcoming concerts and private lessons. Each room is equipped a piano which is frequently tuned.These rooms are also used as teaching studios for the Community Music School. | |
| | |
---
Rehearsal Hall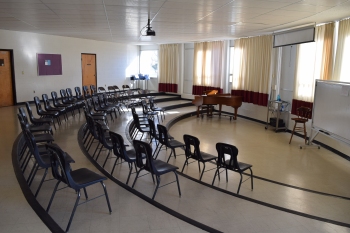 The Rehearsal Hall is the home base for A Cappella Choir rehearsal and Fridays at 11. It is also used as a studio class performance space, and a classroom for the methods classes. It is also open for general use during its unscheduled hours.
---
Studios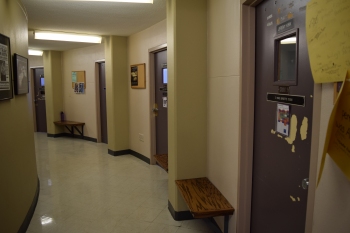 Six studios are located in Darbeth for private lessons. These studios also double as offices for the faculty.
---
Piano Lab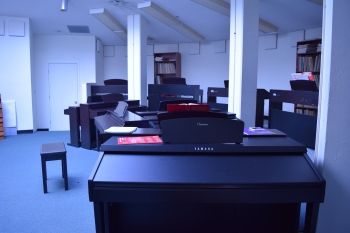 The piano lab is located on the top level of Darbeth. There are ten digital upright pianos in the studio as well as an organ, which are utilized by the piano class, and are also available for practice, in addition to the practice rooms.
---
Classrooms


Classroom 201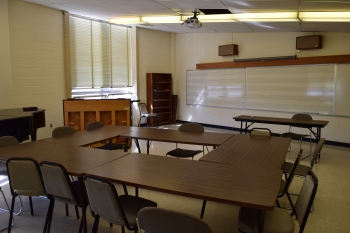 Classroom 201 is where our all our Music Theory, Aural Skills and many other classes are held.
---
Classroom 203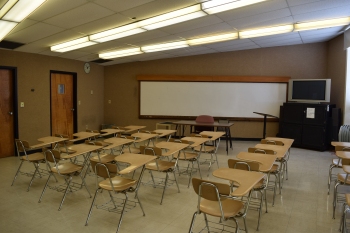 Classroom 203 is where Cinema class, as well as many others are held.
---
Darbeth Basement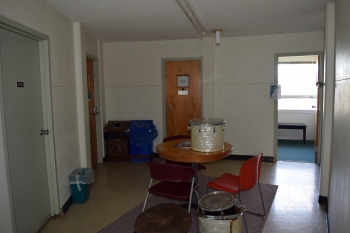 Darbeth's basement is the home of the recording studio and soundproof rooms used to record in. It is also home to three more practice rooms where students are free to rehearse their music. These practice rooms also double as Community Music School lesson rooms. The schedules are posted outside on the doors so students are aware of when they can use the rooms.
---
Performing Arts Office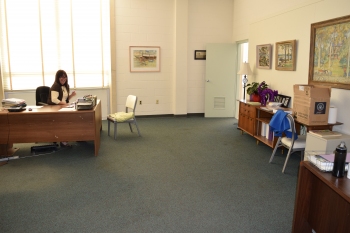 The Performing Arts Office is the headquarters for the music department. This is where you can come to if you have any questions about the music program, events, and even directions through the building. It has a very welcoming environment, so feel free to stop by any time.
---