News
January 17, 2011
The Community Music School (CMS) has received the Ruth Ann Yeary Special Opportunity Grant through Winfield Arts and Humanities to bring in their Saturday Master Class artist for the month of February. 

On Saturday, Feb. 12, John Weiss will be at the CMS giving a master class for CMS students, rehearsing with Southwestern College's A Cappella Choir, and working with community vocalists in the Cowley County area.  Events will begin at 9 a.m. and will take place in the rehearsal hall of the Darbeth Fine Arts building on the campus at Southwestern College.  Lunch will be served to those who wish to stay.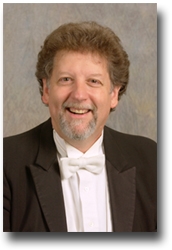 The afternoon will consist of breakout sessions for area vocalists to take mini-lessons with Weiss; David Gardner, associate professor of music, director of choirs, voice, and conducting at Southwestern College; or Sarah Stevens, music affiliate faculty of voice at Southwestern College.  This master class is free and open to the public. 

"We are honored to receive the Ruth Ann Yeary Special Opportunity Grant through the Winfield Arts and Humanities to enable us to bring Dr. Weiss to Winfield," says Melissa Williamson, administrator of the CMS.  "He will bring many years of professional experience and talent to share with area musicians."

Weiss earned a bachelor of music degree in music education at Boston University's School for the Arts, a master of fine arts degree in choral conducting at the University of California—Irvine, and a doctor of musical arts degree in choral conducting from the University of Arizona.  Most recently, he was director of choral activities at Bismarck State College where he conducted choirs and taught choral conducting, music appreciation, and aural skills.  Prior to BSC, he was assistant professor of music at Washington State University where he conducted University Singers and taught studio voice and secondary choral methods and materials.  He was also music director and principal conductor of the Idaho-Washington Concert Chorale, a 70-voice community chorus, from 2003-2008.
           
For more information contact Williamson at (620) 229-6172.