SC Choral Symposium
A Transformational Conducting & Teaching Workshop
June 21 - June 23, 2018
The Choral Conducting Workshop's mission is to serve and educate the whole person as conductor, teacher, leader, scholar, performer, and servant. This workshop will offer inspiring ideas, intensive classes, and abundant opportunities for you to grow and re-energize. We invite you to join conductors as we seek to "transform" ourselves, our students, our music making, and our art!
---
Conducting
Making connection between Gesture/Sound/Sensation
Teaching Methods
Building Empathy
Teaching to the Individual
Developing Individual Musicianship
Vocal Technique
Engaging the Whole Singer, Mind, Body, Spirit in
Hands On Teaching and Conducting Opportunities with Daily Feedback
Programming & Repertoire: Materials and Ideas
---
Registration
Pre-Registration Discount Deadline: May 16, 2018
Registration Deadline: June 4, 2018
---
Workshop Leaders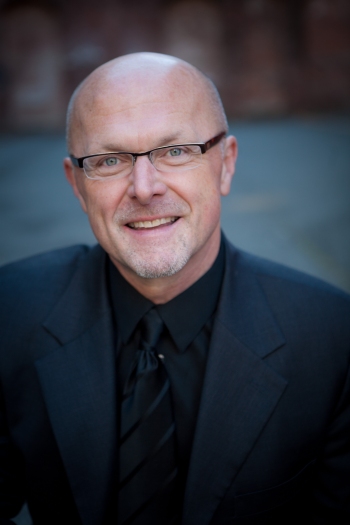 Dr. Geoffrey P. Boers, University of Washington.
Dr. Geoffrey Boers is recognized as one of the Unites States' foremost choral conductors and pedagogues. He is the Director of Choral Activities at the University of Washington in Seattle, a program widely recognized as forward thinking, unique, and of distinction. Under his direction, the graduate choral program has developed a singular mission: to nurture the whole student as conductor-teacher-servant-leader-scholar. This vision has led the program to become one of the most vibrant and innovative in the country, attracting students from around the world interested in exploring the future of our art. The UW Choral Cohort consists of four faculty, twelve graduate students in-residence, and eight ensembles with nearly 500 singers participating. Dr. Boers conducts the UW Chamber Singers, the University's premier ensemble of graduate and advanced singers. He also teaches graduate choral conducting and choral pedagogy, and serves as faculty advisor to the choral community at the University.
Through his teaching he is exploring the evolution of conducting gesture and rehearsal technique and their connection with the growing science of mirror neurons, empathy, perception, learning, and personal transformation. His exploration has led to new thoughts about conducting and teaching with regard to breath, movement, artistry, personal growth, and cultural development. Recently, his work has led to the mentoring of local choral cohorts of teachers and conductors who are interested in building professional communities of ongoing mentorship and musical development. He has developed such mentorship programs in Seattle, Tacoma, Vancouver, B.C., Calgary, Alberta, and Houston, TX.
Dr. Boers maintains an active conducting, teaching, workshop and clinic schedule; his recent engagements have included conducting concerts in Orchestra Hall in Minneapolis, Meyerson Concert Hall in Dallas, New York's Alice Tully and Avery Fischer Hall at Lincoln Center, the Mormon Tabernacle in Salt Lake City, and Benaroya Hall in Seattle. In addition he has served as artist-in-residence in Toronto, Ontario, Mainz, Germany, as well as Seoul, Korea with the world-renown choir the Incheon City Chorale.
In addition to his position at the UW, Dr. Boers sings professionally and is the conductor of the Tacoma Symphony Chorus where he conducts both the choir and symphony players in a four-concert season.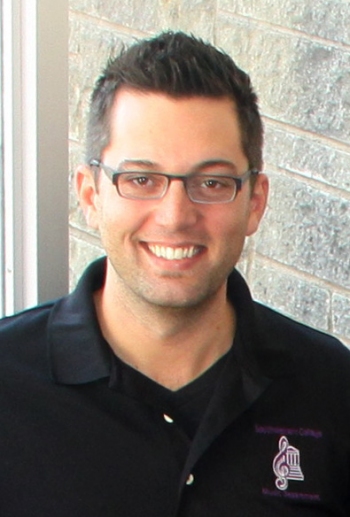 Dr. Brian J. Winnie, Southwestern College.
Dr. Brian J. Winnie is the Director of Choral Activities & Voice at Southwestern College. An active festival conductor and adjudicator Dr. Winnie has been artist-in-residence in Ekaterinburg, Russia and worked with festival choirs throughout the United States in Pennsylvania, Missouri, Washington, Kansas, and Alaska. Also an active conference presenter, he has presented at both State NAfME and State & Regional ACDA Conferences. He will be presenting "Horse before the Cart: Revitalizing the Vocal Warm-up in the Choral Setting with Estill" at the International Estill World Symposium in Quebec this coming August.
Prior to this appointment, Dr. Winnie served as lecturer at the University of Washington-Tacoma where he helped establish a choral component to their interdisciplinary arts program. He was also the Artistic Director of the community-based choirs ChoralSounds and VocalSounds Northwest located in Burien, WA. Previous to his career in higher education, Dr. Winnie taught for seven years in public education at both the middle and high school levels where his choirs consistently achieved the highest ratings at festivals and competitions, and were selected to perform at the PMEA state convention. Dr. Winnie has been the recipient of numerous awards including "Outstanding Young Conductor Award," presented by the Pennsylvania chapter of the American Choral Directors Association, and was nominated for the "Excellence in Teaching Award" at the University of Washington.
A native of Pennsylvania, Dr. Winnie received his B.S. in Music Education from the Pennsylvania State University, Master of Music Education from the University of Illinois Urbana-Champaign, and his Doctor of Musical Arts in Choral Conducting from the University of Washington, where he studied with Geoffrey Boers & Giselle Wyers. Additionally, he is a Certified Master Teacher in Estill Voice Training. His main research interests involve studying gestural effects on the vocal mechanism, and developing a choral pedagogy that encompasses teaching from a holistic understanding of the voice according to vocal science.
---
Workshop Information
Workshop will be held in Darbeth Rehearsal Hall at Southwestern College, Winfield, Kansas
Sponsored by The Cole Summer Music Festival at Southwestern College
Continuing Education Credits will be offered per contact hour: 19.5 hours
Dorm stays available $40.00 for three days
Workshop Cost: $325.00/adult & $160.00/student before May 16, 2018 ($350/adults after May 16 - $180/students after May 16)
Cost includes all workshop fees, t-shirt, repertoire packets, 2 breakfasts, 1 lunch & 1 dinner (All other meals are on your own)
SPACE IS LIMITED, REGISTER EARLY AND SAVE YOUR PLACE!
For further information and registration: Brian.Winnie@sckans.edu