Musical Theatre
As of Fall 2023, courses of study in Bachelor of Fine Arts Major in Musical Theatre have been discontinued for future enrollments. However, students currently enrolled in these programs will be supported as they complete their degrees or as they transition to other academic programs.
---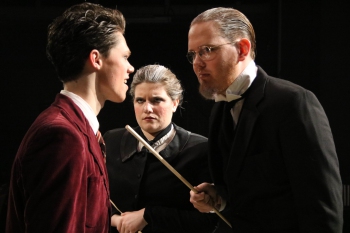 This is an interdisciplinary, performance-oriented major which includes a balanced emphasis in music, theatre, and dance. In order to fully develop the knowledge and skills needed for this major, students will study in both collaborative and individualized educational environments. Though this major is designed primarily for students on a musical theatre career path, courses in the major are available to students studying in music or theatre who desire to complement their chosen major and to students studying outside of music or theatre who have a passion for musical theatre and/or performance.
Contact Us
Want more information on the Music Theatre program? Email us at performingarts@sckans.edu!