News
May 01, 2018
Southwestern College has added Broadway actress Jennifer Hemphill to its faculty as assistant professor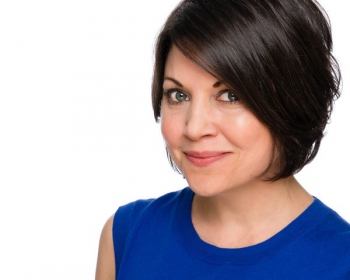 of theatre. 
"Jennifer Hemphill brings a strong connection to the musical theatre and theatre industry to Southwestern College," says Tim Shook, chair for the division of performing arts at Southwestern.   "She brings a beautiful voice, strong directing and acting skills and leadership, and an approachable personality.  We are fortunate to have Jennifer Hemphill join our faculty."
"I am most excited about teaching the students at Southwestern because when I visited, it was clear that the actors not only had talent, but they also had enormous passion and drive," Hemphill says.  "They were intelligent, open, and perhaps most importantly, brave; I am inspired by artistic bravery. I am excited to see what we can create and even more, what we can discover on the journey."
Hemphill earned a bachelor of fine arts degree in acting from the Tisch School of the Arts at New York University and a master of fine arts degree in acting from Kent State University.
Hemphill was most recently seen on Broadway in "Mamma Mia!"  She enjoyed three years of performing the hit "Abba" show at the Winter Garden and Broadhurst theatres on Broadway and two years playing to full houses on the national tour.  
Hemphill has performed in New York, on tours across the United States, Canada, and Europe, with symphonies, and at sea for the last two decades.  In addition to acting, she has taught masterclasses and private lessons, and was on staff at the American Musical and Dramatic Academy (AMDA) in New York City and at Kent State University as part of their Returning Professional Program. Hemphill also adjudicated for the Showstopper national dance competitions.  She is a member of the Actors' Equity Association. 
"My career has prepared me for my new position at Southwestern College because in addition to teaching over the past two decades, I have also had 'boots on the ground' as an actor," Hemphill says.  "I have worked in venues from theme parks to Broadway and a lot in between. I welcome the opportunity to not only focus on imparting strong technique, but also the practical aspects needed to be a working actor."
Hemphill says that even though she has enjoyed her career as an actress, she is ready to get back in the classroom.
"I come from a family of teachers and have always found great joy and inspiration in being in the classroom," Hemphill says.  "A few year ago, I was teaching at a Collegiate Performing Arts Conservatory in New York City and I was in a Broadway show. Although performing in the show was wonderful, I discovered that I was finding more creativity and fulfillment in teaching. I am passionate about teaching because there are no limits. Academia provides a safe space to explore, I love the process."
She and her husband, John, who is currently in a Broadway production, are looking forward to moving to the community and becoming involved.