News
April 09, 2014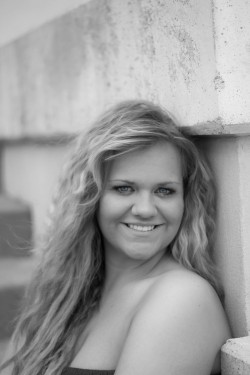 Southwestern College senior Julia Faust will perform her senior showcase on Wednesday, April 16, at 7 p.m. in the Richardson Performing Arts Center.  The public is invited to attend and there is no admission charge.
"This event will showcase me as a singer, actress, playwright, and director," Faust says.
Selections were pulled from shows such as "Les Miserable," "Bonnie and Clyde," "Almost, Maine," and other shows. Faust will be joined by performers Shane Schrag, Zoe Rea, Sydney Anderson, Mariah Warren, Katy Buffum, Aron Pfingsten, Arden Moon, and Sarah Frazier."
Faust has performed in a number of productions while at Southwestern College including "Children of Eden," "Eagerheart," "Lion in Winter," and "Sweeney Todd."
Faust is from Lake Dallas, Texas, and is the daughter of Quentin Faust and the late Debra Faust, both of whom are alumni of Southwestern College Campus Players.