Summer Theatre Festival
Upcoming Events
Don't miss our final show of the 2017 summer season: GODSPELL!

All summer camps were under the leadership of Allyson Moon and the 2017 Summer Theatre Festival Interns, Allie Petrovich, Jack Warring, Kaela Massey, Tanner Schartz, Shawn Knepper, and Jon Lane.
Grades K-3 STORY THEATRE CAMP & Grades 4-8 YOUTH THEATRE CAMP
​Allyson Moon and the 2017 SC Summer Theatre Interns spent two weeks working together with the Story & Youth Theatre Camps to create scripts from 3 Magic School Bus books, and putting together an entire musical, The Magic School Bus: The Climate Challenge!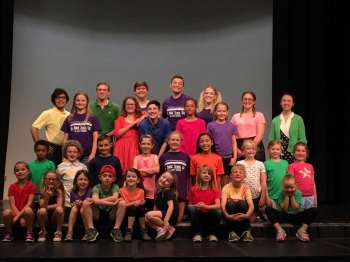 Grades 4-6 MUSICAL THEATRE PERFORMANCE CAMP
​The Musical Theatre Camp worked all week to develop a variety show, full of dancing, singing, and acting from hit shows like The Little Mermaid Jr., Big Fish, and Beauty & The Beast, and performed for friends and family at the end of the week!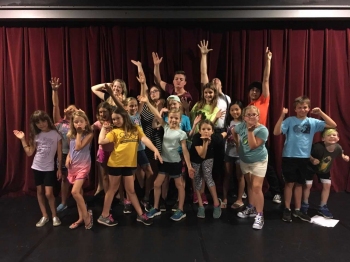 Grades 6-9 IMPROVISATIONAL ACTING CAMP
The Improvisational Acting Camp focused on the major concepts of Improv all week long. A huge variety of improvisational games was played each day, and we ended the week with a showcase of games for parents and friends!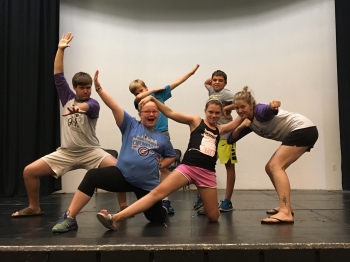 Grades 6-9 PLAYWRIGHTING CAMP
​The Playwrighting Camp spent all week with Roger Moon, learning about the basics of writing a play. Throughout the week, they wrote scenes of their own, and presented them at the showcase at the end of the week!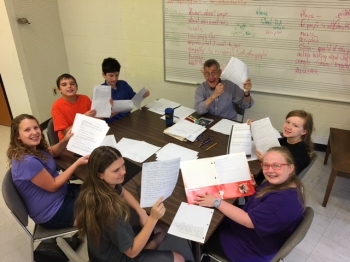 Big Fish