Summer Theatre Festival
Southwestern College Theatre Festival!
All summer camps were under the leadership of Allyson Moon and the 2018 Summer Theatre Festival Interns.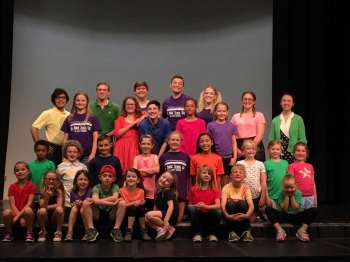 Grades K-3 STORY THEATRE CAMP & Grades 4-8 YOUTH THEATRE CAMP
Allyson Moon and the 2018 SC Summer Theatre Interns spent two weeks working together with the Story & Youth Theatre Camps to create scripts from 3 Magic School Bus books, and putting together an entire musical. This years show will be "ALADDIN JR" THE MUSICAL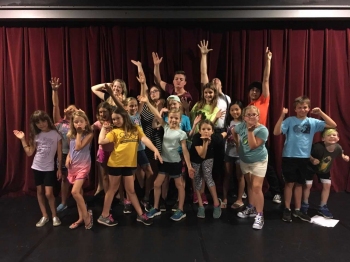 Grades 4-6 MUSICAL THEATRE PERFORMANCE CAMP
The Musical Theatre Camp worked all week to develop a variety show, full of dancing, singing, and acting from shows included in the Southwestern College theatre season!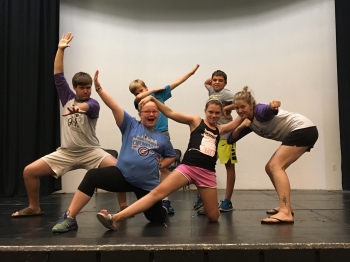 Grades 6-9 IMPROVISATIONAL ACTING CAMP
The Improvisational Acting Camp focused on the major concepts of Improv all week long. A huge variety of improvisational games was played each day, and we end the week with a showcase of games for parents and friends!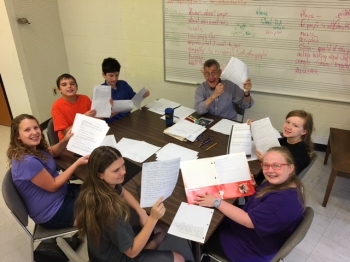 Grades 6-9 PLAYWRIGHTING CAMP
The Playwrighting Camp spent all week with Roger Moon, learning about the basics of writing a play. Throughout the week, they write scenes of their own, and present them at the showcase at the end of the week!
---
Summer Shows!
Aladdin Jr. The Musical
June 8 & 9
Aladdin, Jasmine, Iago, Jafar, the Genie, and more are here in Disney's "Aladdin Jr.", a musical adventure filled with magic, mayhem, and flying carpet rides. In Agrabah, city of enchantment, every beggar has a story and every camel has a tail.

To be in Aladdin Jr., please register for our Story Theatre Camp or Youth Theatre camp through the Winfield Arts and Humanities Council.

Contact them at 620-221-2161

Rock of Ages
June 29-30, July 1
It's the tail end of the big, bad 1980s in Hollywood. The Bourbon Room, home of rock star, Stacee Jaxx is in danger of closing. Drew longs to take the stage as the next big thing (and longs for small-town girl Sherri, fresh off the bus from Kansas with stars in her eyes). But the rock and roll fairy-tale is about to end when German developers sweep into town with palns to turn the fabled Strip into just another capitalist strip mall. Includes music by hit bands Styx, Journey, Bon Jovi, Whitesnake, and more.

Contact Allyson Moon at allyson.moon@sckans.edu or 620-229-6328 for questions.
Avenue Q
July 27-29
This laugh out loud musical tells the timeless story of a recent college rad named Princeton, who moves into a shabby New York apartment all the way out on Avenue Q. He soon discovers that, although the residents seem nice, it's clear that this is not your ordinary neighborhood. Together, Princeton and his new-found friends struggle to find jobs, dates, and their ever-elusive purpose in life. (Contains adult language and content)