Grant Recipients
Grant Awards
Each year the Southwestern College Philanthropy Board (SCPB) awards grant funding to one or more nonprofit organizations that respond the board's request for proposals (RFP's). Throughout the past five years of its existence, the SCPB has distrubted more than $18,600 into the Cowley County community! If you are interested in applying for grant funding, you can find out more information on the RFP forms page or email leaders@sckans.edu. Below are some of the past grant recipients.
Safe Homes & Eastern Cowley County Resource Center (ECCRC)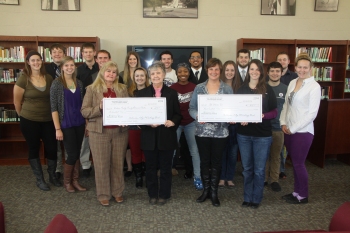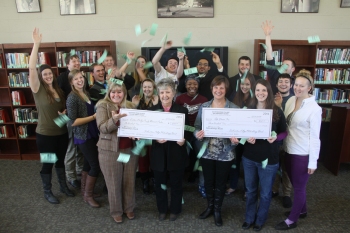 SCPB members presented a $900 grant to Safe Homes, Inc. Safe Homes, Inc., serves survivors of domestic violence and sexual assault in South Central Kansas. The funds granted will be used to fund educational classes at the shelter covering the following topics: crock-pot cooking, nutrition and menu planning, and parenting and home safety. The SCPB members also granted $600 to the Eastern Cowley County Resource Center (ECCRC). ECCRC was founded in 2003 with a focus on computers and reading literacy. The funds granted to ECCRC will go towards improving the organization's ability to serve as an official GED testing site; improvements that can be made utilizing the funding include: website/email upgrades, computers, new tables/shelving, and GED related software.
Preferred Family Healthcare (PFH) & Community Learning Center (CLC), Fall 2013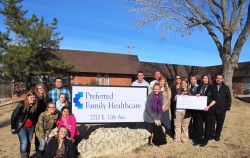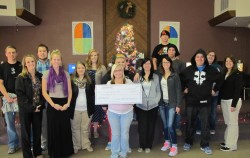 Students awarded a grant of $1,250 to Preferred Family Healthcare (PFH) for the Winfield residential treatment center program Achieving Recovery Through Creativity (A.R.T.C.). The A.R.T.C. program offers persons recovering from substance abuse a way to engage in alternate means of expression and positive behaviors utilizing artistic mediums such as visual arts, music, and creative writing. Students chose this program because in their research of county needs, they noted that substance abuse was a major issue of concern cited by citizens in the county-wide Vision 2020 surveys.
Additionally, $250 was awarded to the Community Learning Center to support a student-planned field trip during the 2013-2014 school year. This trip will provide high school students with opportunities to develop leadership and cooperative learning. Additionally they will expose students to cultural and artistic opportunities not otherwise available to them.
Mid-Kansas Community Action Program, 2013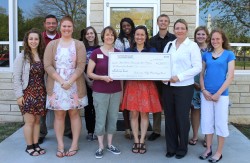 The 2013 grant was awarded to Mid-KS Community Action Program (Mid-KS CAP). Mid-KS CAP, partnering with K-State Research and Extension Cowley County, will be providing a nutritional program to income-sensitive families in Cowley County. Participants will be given hands-on practice preparing meals and then take home the prepared food from class. The program is intended to reach approximately 126 families.
Eastern Cowley County Resource Center, Family Life Services, and Eagle Nest, 2012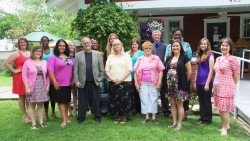 Three local organizations were chosen as grant recipients in 2012. Funds granted to Eastern Cowley County Resource Center will purchase computer towers for robotics programming and senior citizen computer workshops. Family Life Services plans to use grant funds to provide free counseling sessions to clients who have been abused or are at risk to abuse others. Eagle Nest will use awarded funds to provide class scholarships to women in the Cowley County community.
Creative Community Living and First United Methodist Church Winfield, 2011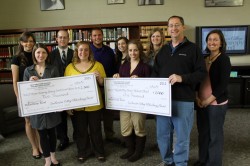 Two organizations were awarded grants in 2011. Creative Community Living was awarded funding to design and implement a workforce skills development course for residents. The curriculum will go into effect in the fall of 2011. Winfield FUMC was given funding for a summer music intern. The money provided the ability for the church to hire a student to lead a youth praise band and expand music opportunities for children in the community throughout the summer.
Community Learning Center, 2010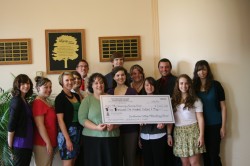 The Community Learning Center (CLC) was awarded funding to creatively engage students in planing, budgeting, and preparing meals for their fellow students. CLC staff indicated that students at the CLC are highly creative and thrive when offered hands-on learning opportunities. The CLC was grateful for the opportunity to incorporate this experiential learning activity into the school's curriculum.