Instrumentation
Southwestern College Chemistry Department Instrumentation

The chemistry department at Southwestern is housed in a modern facility with equipment that all majors have a chance to work on. Student use is usually part of coursework, but may also take the form of independent research projects.

The major instrumentation includes: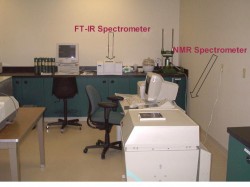 JEOL Nuclear Magnetic Resonance (NMR) spectrometer is a major tool for organic chemists to identify the products of reactions. Southwestern obtained its spectrometer with a gift from Dow Chemical.

Perkin-Elmer FT-IR – IR (Infrared) spectroscopy is used by chemists to determine the major functional groups of organic compounds. Southwestern obtained a Perkin-Elmer Spectrum One IR spectrometer with a gift from Dow Chemical.

Waters Breeze HPLC System – HPLC (High Performance Liquid Chromatography) is an important technique in industrial chemistry and biochemistry. It is used by students in CHEM324: Analytical Chemistry and for research projects.

Spectrophotometers The department has access to numerous visible and UV spectrophotometers for general lab use and research. The visible spectrophotometers are used in General Chemistry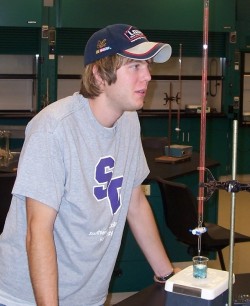 The department also has other standard equipment such as pH meters, a gas chromatograph, electrophoresis equipment, water testing equipment, and access to temperature controlled rooms.