Upcoming Events
November 09, 2019 - 5:00pm
| Deets Library
2019 Natural Science Hall of Fame Induction | Nov. 9
Two Southwestern College graduates will be inducted into the Natural Science Hall of Fame on Saturday, Nov. 9, at 5 p.m., in Deets Library on the campus of Southwestern College.
2019 Inductees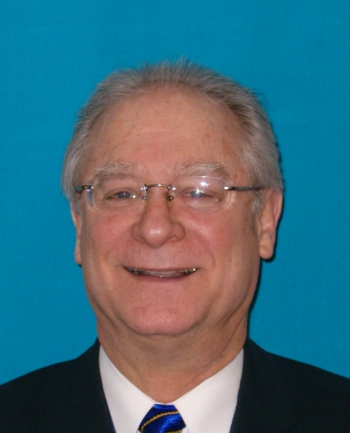 Dr. Michael Brooks '62, is director of psychiatric services at Brighton Hospital, in Brighton, Michigan, which offers a full spectrum of inpatient and outpatient addiction services including treatment of the chemically dependent population with co-morbid psychiatric disorders. After graduating from Kirksville College of Osteopathic Medicine in 1966 and then completing a yearlong internship, Brooks served in the U.S. Army in Vietnam, first as a battalion surgeon and then as a general medical officer. After more than two decades working in family medicine, Brooks completed his psychiatric training at Sinai Hospital in Detroit and is board certified in psychiatry by the American Osteopathic College of Neurologist and Psychiatrist (ACN). In addition, Brooks is certified by the American Society of Addiction Medicine (ASAM), is an active member of Michigan Society of Addiction Medicine while serving as a consultant to the Michigan Healthcare Professionals Recovery Corporation (MHPRC) as well as on the Physician Well-Being Committee for St Joseph Mercy Health Systems in Southeastern Michigan. Because of his knowledge on addiction and dual diagnosis, in addition to his other speaking engagements, Senators Carl Levin and Oran Hatch invited Brooks to speak at a senate news conference in Washington D.C. on The Use of Suboxone in the Treatment of Substance Abuse. Brooks is also actively involved in the education of medical students and other health professionals through the University of Michigan Medical School, the University of Detroit Mercy College of Health Professions and Wayne State University. Brooks is board certified by the American College of Osteopathic Family Practitioners with a CAQ in addiction medicine, he is a Fellow in the American Osteopathic Academy of Addiction Medicine and serves on their board of trustees and is president of this organization, is a member of the American College of Neuropsychiatrists, and the American Psychiatric Association.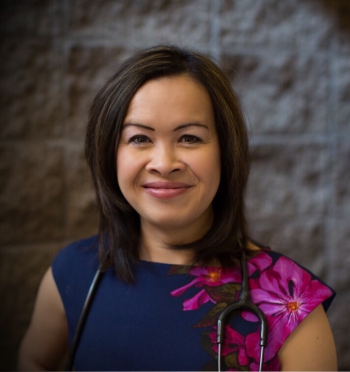 Dr. Angela Tran '00 is double board-certified in internal medicine and obesity medicine. Tran graduated from Southwestern College with a bachelor of science degree in biology, and went on to medical school at Kansas City University of Medicine and Biosciences in Kansas City, Missouri in 2004. She then completed her residency in internal medicine at Exempla St. Joseph Hospital in Denver in 2007. She and her husband, and four-year-old daughter, Haley, now reside in Denver, where she opened her medical practice, Med-Fit Medical Weight Loss. She has practiced in primary care since 2007, and recognized that obesity was often the root cause of many chronic medical conditions that she saw in her office including diabetes and high blood pressure. With her internal medicine background she understands the medical complexities that often serve as barriers to weight loss. After seeing the many struggles her patients had with their weight, she dedicated her practice solely on weight management. At Med-Fit Medical Weight Loss, the primary focus is to teach patients and their families about healthy living through a variety of medically supervised diet and fitness programs. She and her staff of 10 are focused on helping patients improve their physical health and quality of life.
Dinner
The celebration will begin with dinner at 5 p.m. (cost is $25 per person, seating is limited, and RSVPs are necessary) followed immediately by the induction ceremony. To make reservations, contact Jessica Dibble, director of alumni engagement at Southwestern College, at (620) 229-6155 or email Jessica.Dibble@sckans.edu.
This hall of fame honors Southwestern College alumni who have made significant contributions in the natural sciences.
Schedule of Activities
| | |
| --- | --- |
| 4:30-5:00 | Tour of the new Jewell Family Learning Lab (Beech Science) |
| 5:00-5:15 | Reception (Deets Library) |
| 5:15 | Dinner |
| 6:00 | Ceremony Begins |