News
October 12, 2022
The Southwestern College Athletic Hall of Fame will induct five new members Saturday, Oct. 15, in the Roy L. Smith Student Center at 10 a.m. Inductees will also be introduced at halftime of the Southwestern-Tabor Homecoming football game. The new members are Grover Jones '72, Mike McCoy '74, Matt Welch '90, Kara (Beal) Westrup '08 and '09, and Dave Denly.
Kara (Beal) Westrup
Kara (Beal) Westrup had a decorated career in women's basketball. She was a three-time All-KCAC First Team selection, twice unanimously, a 2008-2009 Honorable Mention All-American, and led the nation in free throw percentage in 2009. She currently ranks second in all-time free-throw-made percentage (87%), fifth in most career points (1,327), sixth in most three-point shots made (162), and 10th in most points in a season (461, 2007-08). She was an academic All-American and a member of the Deans Honor Roll in 2007, 2008, and 2009 and was also inducted into the Order of the Mound in 2009. She graduated summa cum laude with a degree in sports management and earned a masters of business administration degree. Westrup lives in Denver with her husband, Ryan, and their 16-month-old son, Hudson. She is a registered dietician at Kara Westrup Nutrition.
Matt Welch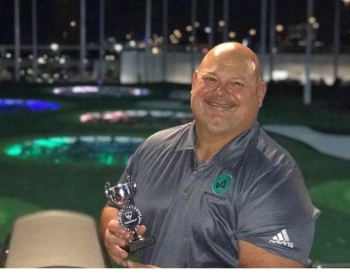 Matt Welch participated in football from 1981-84 at Southwestern College. Welch played guard and was a three-time All-Conference selection, twice unanimously, and an All-District selection in 1984. He was a part of two KCAC Championship teams, played in two bowl games, and one national playoff appearance. He was an assistant coach at Southwestern from 1985-2001 and was a part of five more KCAC Championships, three playoff appearances, and one more bowl game. Welch and his wife, Kim, have three children and four grandchildren. They live in Forney, Texas, on Lake Ray Hubbard, 15 miles east of Dallas.
Mike McCoy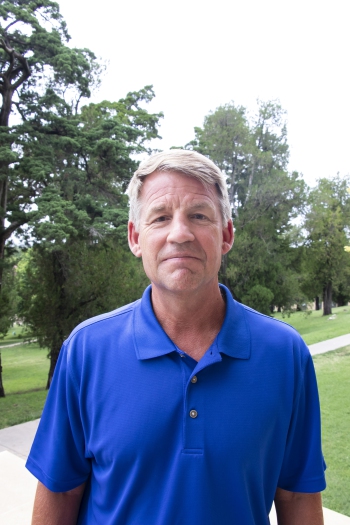 Mike McCoy is being inducted into the Southwestern Hall of Fame in the meritorious category, due to his lifetime of support for Moundbuilder Athletics. McCoy, who played football during his years at Southwestern, earned a bachelor of science degree in education at Southwestern and a master of science degree in sports management from the University of Kansas. McCoy has enjoyed success as a general manager and administrator for arena football. He was the GM for the Wichita Stealth, Wichita Aviators, and Nebraska Danger; was a consulting GM for the Wichita Falls (Texas) team, and the director for business development and expansion for the Indoor Football League. McCoy has earned several awards including the 2002 General Manager of the Year by Arena Football 2, 2003 Professional Sports Administrator of the Year by Wichita State Univ., Franchise of the Year while with the Wichita Wild, and Executive of the Year and Franchise of the Year with the Nebraska Danger. McCoy was the director of athletics at Southwestern College for four years. McCoy is an instructor in the sports management department at Wichita State University. He and his wife, Anne, have five children and 11 grandchildren, and reside in Wichita.
Dave Denly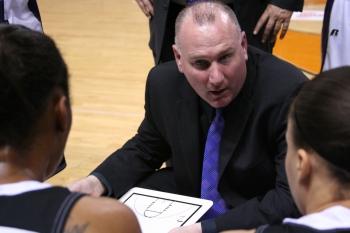 Dave Denly began coaching Southwestern College women's basketball in 1998 and after 18 seasons at the helm, he became the all-time winningest coach in Lady Builder history. He finished his SC career with an overall record of 348-171. He has continued his coaching at Bellevue (Neb.) with a 111-73 record. While at SC, Denly's teams enjoyed a tremendous amount of team and individual success. He led SC to seven straight 20-win seasons, and seven NAIA National Tournament appearances including five straight appearances, sweet 16 in 2004, and a final eight appearance in 2014. His teams were nationally ranked in eight straight seasons, including a #6 final poll ranking in 2014. Denly was named KCAC Coach of the Year in 2004, 2012, and 2014. He coached 10 NAIA All-Americans, three KCAC Player of the Year recipients, 24 KCAC First Team All-Conference players, 48 NAIA Academic All-Americans, and 84 KCAC Academic All-Conference athletes. Denly is currently ranked as the 12th-winningest active coach in the NAIA. Denly also served as Southwestern's athletic director from 2009-15. He and his wife, Sara, have two children, Ben (18) and Abbey (16).
Grover Jones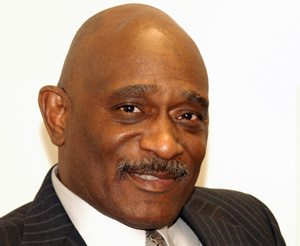 Grover Jones played wide receiver for the Moundbuilder football team from 1968-71. In a game versus Ottawa in 1971, Jones caught 13 passes, a record that still stands today. He held the record for most pass receptions in a season (64) until it was broken in 2021. He was a team captain for the team in 1971 and 72. Jones was a co-founder of the Black Student Union and taught Black Culture for a January Term class in 1972. He has been married to his wife, Wintze "Bunnie" Jones for 42 years. He is a small business development consultant in St. Paul, Minn. He and his wife have five sons, 12 grandchildren, and 10 great-grandchildren.
"The 2022 Athletic Hall of Fame Class is a resounding example of Moundbuilder excellence," said Jamie Adams, director of athletics. "We are thrilled to induct Kara, Matt, Mike, Dave, and Grover to the Southwestern Athletic Hall of Fame. Each of them demonstrates what it means to be a Builder, not only through their athletic careers, but also in the ways they connect and engage in the communities where they live. Their athletic prowess and well-earned accolades are incredibly impressive, but it is the caliber of their character that makes the Builder family proud. We are grateful for the opportunity to honor each of them."
The public is invited to attend the ceremony and there is no admission charge. For more information about the SC Athletic Hall of Fame or the induction ceremony, call (620) 229-6218.