News
November 07, 2022
Three Southwestern College graduates will be inducted into the Natural Science Hall of Fame on Saturday, Nov. 12, in Deets Library on the campus of Southwestern College. The new members are Lisa Braun, Mike Cargill, and Bryan Dennett. Dennett is a member of the 2022 induction class but will be formally recognized at the 2023 induction ceremony.
The celebration will begin at 5 p.m., with a reception and dinner (cost is $28 per person, seating is limited, and RSVPs are necessary) in Deets Library. The induction ceremony will begin following dinner at approximately 6 p.m., and all are invited to attend (no reservations are required). To make reservations, contact Ashlee Mayo, director of alumni engagement, (620) 229-6155, or Tamara McEwen, chair of the Natural Science division at (620) 229-6191.
This hall of fame honors Southwestern College alumni who have made significant contributions in the natural sciences.
2022 Inductees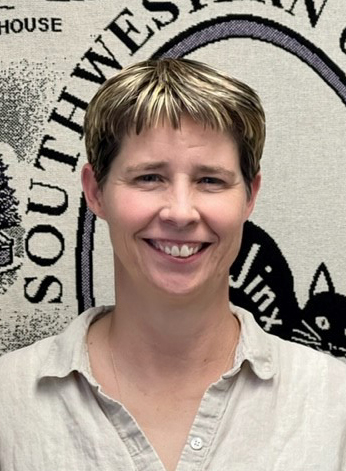 Lisa (Ashenfelter) Braun '98, graduated with a Bachelor of Science degree in health, physical education, and recreation. During her time at Southwestern, she played volleyball and basketball. Braun became an assistant coach for the women's basketball team from 1998-2000. In 2001 Braun was hired as the first female athletic trainer at Southwestern and provided coverage for all the teams while starting an accredited athletic training program so Southwestern could begin to offer a major in athletic training. She has been a board-certified athletic trainer since 2000. In 2002 she earned a Master of Education degree in exercise science from Wichita State University. During this time, she completed an internship with the WNBA's Portland Fire. In 2003 Braun was named director of the athletic training program and was promoted to assistant professor. Southwestern successfully gained accreditation in 2004 and maintained the accredited program until it phased out after the graduating class of 2021 due to changes in the profession moving to a masters-level degree. Over those years, she was promoted to associate professor and awarded tenure. Braun is now in charge of the physical performance and sports studies major (PPSS) and advises students majoring in PPSS as well as those students who hope to become athletic trainers. Lisa and her husband, Jason, live north of Cambridge and have two sons, James and Logan.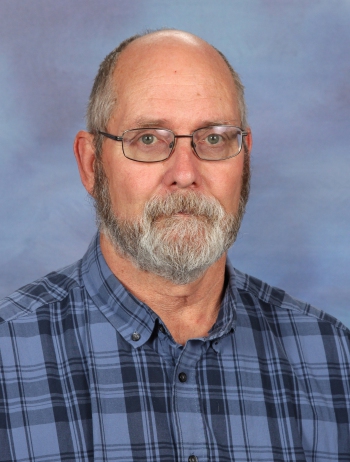 Michael Cargill '77, left Kansas following graduation and traveled to Illinois and became the Site Superintendent at Fulton County Camping and Recreation, a large camping and fishing area. Cargill and his crew modernized the camping area by adding electrical hookups, restroom and shower facilities, and improved fishing with the application of fishery management techniques. There is where he perfected his fishery management skills. Ten years later Cargill transitioned from Site Superintendent to Zookeeper at Glen Oak Zoo in Peoria, Ill. There he was promoted to Curator of Education and later to the Curator of Operations. Cargill developed an educational program "Eli the elephant" which was nominated in 1987 as the outstanding educational program by the American Zoological Association. Ten years later he moved back to Kansas as the Director of Public Lands and Director of Brit Spaugh Zoo in Great Bend. As Director of Public Lands, Cargill was identified as "One of the Most 10 Influential Individuals" by the "Great Bend Tribune." Later the zoo received a million-dollar grant and raised additional monies to construct "Central Kansas Raptor Rehabilitation Center." After 19 years at the zoo, Cargill decided to dedicate the remaining time left in his career to teaching science and returned to school where he received a teaching license. Today, Cargill teaches in Stafford, where he has enjoyed teaching science for the past 12 years. While developing a professional resume he also developed Project Save, an organization dedicated to environmental education, using free-flighted birds and various reptiles. Project Save has traveled across the county, encouraging young people to protect the environment, stay in school, and excel in math and science.
Dr. Bryan Dennett '92. Dennett is a member of the 2022 induction class but will be formally recognized at the 2023 induction ceremony.
To see Southwestern College's halls of fame and a full list of inductees visit sckans.edu/hof.
---
2022 Natural Science Hall of Fame | November 12
Saturday, November 12
Deets Library
5:00 pm Natural Science Hall of Fame Dinner RSVP Required
6:00 pm Natural Science Hall of Fame Ceremony