News
April 18, 2023
Douglas Scott Delaney, a 1982 graduate of Southwestern College, has recently published a non-fiction memoir, "Stranded." The book is available wherever books are sold.
The book tells the spring break adventures of Delaney, who as a freshman at Southwestern in 1978, had nowhere to go. His journey took him all around south central Kansas and northern Oklahoma.
"My journey was easier to tell than to live," Delaney says. "It's a coming of age story. I was only in Kansas for less than six months, and had never been off campus. I got stuck in a bad spot and had no other choice. I went hitchhiking and all the insanity that ensued happened in five or six days. It's little stories from Winfield, Arkansas City, and Burden."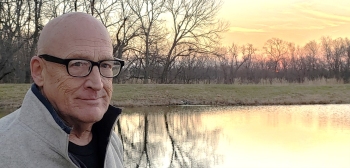 Delaney, who has published a number of books, says this isn't the way he usually goes about writing a book.
"Three years ago, I started writing about this experience," Delaney says. "I thought I'd write one little ditty for social media and be done with it. Twelve chapters and a half a million readers later, I decided to tell the whole story in this book."
The book not only tells of his wild adventure, but it also mentions several people and Cowley County businesses that he encountered along the way.
Delaney came to Southwestern College from Levittown N.Y., on a football and track scholarship. SC was not an anomaly in recruiting young exceptional athletes from New York, specifically Long Island, according to Delaney. "Colleges and universities across the nation did so during the late 1970s and the reasons why have prompted Delaney to helm the grass-roots documentary project, "The Devils You Knew," (Release expected later this year).
Originally a biology major, he switched to English and drama under the tutelage of Troy Boucher, Dan Daniel and Darnell Lautt.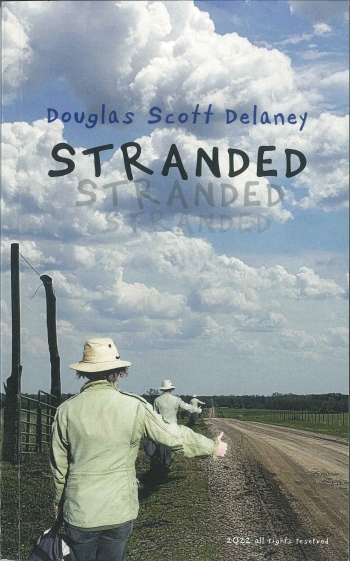 "These guys were incredible," Delaney says. "At SC at the time there was an atmosphere of exploration where the instructors would allow you pretty much do what you wanted. You could workshop short stories and actually get them ready for professional submission. If you had written a play there was a good chance you would get to see it performed. It was brave at the time and there were few, if any, undergrad programs in the country that would allow that kind of access and development."
After graduating with a bachelor of arts degree and as a Masterbuilder in 1982, Delaney received his first publication in 1983 and has been published and produced writer ever since. He returned to SC as the drama department's technical director in 1984. Throughout his SC experiences Doug learned, and was encouraged, not to confine himself to any one genre. His success in short fiction, non-fiction, fiction, drama, and film is a reflection of that tutelage.
"It took me many years to realize how special those programs were," Delaney says. "I've lectured at some pretty big schools and was amazed to talk to kids, especially playwrights, who could barely get a classroom reading of their work done, let alone a full production. And the real bonus was aside from the writing, you really learned the nuts and bolts of all it takes to put on a show. Knowing those technical requirements and restrictions helped you write a better, and more accessible piece of work. In a way, without knowing it, I was very spoiled."
Four of Delaney's published plays that have gone onto productions all over the country, and have won numerous contests and awards, were first performed on the stages of Southwestern College. Among his many awards are New York's Broadway Tomorrow Award and Los Angeles' Critics Drama-Logue for his plays "LaFitte!" and "My Last Confession." His screenplay for the film "All Roads Lead Home" was the recipient of the Los Angeles Family Film Festival's Best Picture award. His non-fiction expose` "Tower Dogs: Life Inside the Deadliest Job in America" has been critically acclaimed and is required reading at The University of Alabama. And showing no signs of slowing down, his latest play, "Where's Bucky?" will receive its World Premiere in Smithville, Texas, in April and May of 2023.