Strategic Plan
Letter from President Andrews
---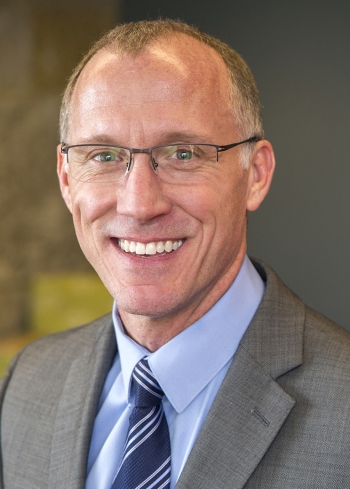 A draft plan, titled "Southwestern College in 2022: A strong and vibrant College," identifies four strategic priorities. As was intended when we began this process in the Fall of 2016, the draft plan commits to a single strategic priority in each of the following areas: Academic strength, Co-curricular strength, Financial strength, and strength of Physical Plant.
As a community we shared over 200 ideas about the directions we might head, the initiatives we might embrace, and the opportunities we might seize. The steering committee took very seriously the task of considering the merit, feasibility and potential impact of each idea submitted.
There were four ideas that clearly emerged as strategic priorities:
BRANDING & MARKETING INITIATIVE
CENTER FOR CAREER & VOCATION INITIATIVE
LEARNING SPACES AND CAMPUS MASTER PLAN INITIATIVE
Every member of the SC community is invited to take part in the planning process as it progesses into the next phase. Please take time to review and submit feedback for each priority as identified.
If you have any questions about the process, please contact me, or the co-chairs of each strategic priority.
---
Branding and Marketing co-chairs:
Adam Jenkins, Vice President for Enrollment Management Adam.Jenkins@sckans.edu
Tracy Frederick, Senior Vice President Tracy.Frederick@sckans.edu
Center for Career and Vocation co-chairs:
Ed Loeb, Associate Professor of Mathematics Edward.Loeb@sckans.edu
Tracy Frederick, Senior Vice President Tracy.Frederick@sckans.edu
Honors Program co-chairs:
Michael Tessmer, Professor of Chemistry Michael.Tessmer@sckans.edu
Tracy Frederick, Senior Vice President Tracy.Frederick@sckans.edu
Learning Spaces and Campus Master Plan co-chairs:
Brian Winnie, Assistant Professor of Music Brian.Winnie@sckans.edu
Tracy Frederick, Senior Vice President Tracy.Frederick@sckans.edu
---
Strategic Planning Steering Committee
Brad Andrews, President; brad.andrews@sckans.edu
Jackson Lashier, Assistant Professor of Religion; jackson.lashier@sckans.edu
Tammy McEwen, Assistant Professor of Biology; tamara.mcewen@sckans.edu
Kaydee Riggs-Johnson, VP for Marketing & Communications; kaydee.riggsjohnson@sckans.edu