Alumni
Ryan Crowell
I came to Southwestern to receive a degree in Business and play football. After taking an introductory Literature course as a general education course, I decided to change my major to English Literature. I chose English because I had always loved reading, and I figured it would provide me with the skills needed for law school. I am halfway through my first semester in law school, and the skills and habits I learned as an English student have been invaluable. In many professions, analytical, reading, and writing skills are needed, but in the study of law they are paramount. Most importantly, through the study of literature I have learned about love, truth, and humanity. To any student mildly interested in the study of literature, I beg you to take a class. The study of literature has been the most rewarding venture of my young life.
Ryan Crowell, Class of 2016
Hannah Podschun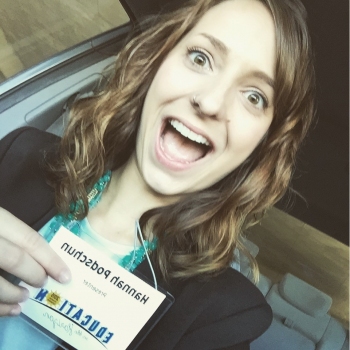 I entered Southwestern College listed as "undecided." In high school I excelled in my English courses, but I was not fully committed to the idea of pursuing a career within the English field. When I began taking English courses at SC to explore a potential career path I had an interest in literature. After completing the curriculum, I left with a passion for literature. In addition to developing my passion for literature, I learned a variety of skills that I apply as a middle school English teacher. The skills of analysis I learned with John Scaggs in Survey of American Literature (and countless other courses) I teach my middle school students to apply to the texts we read in class. What I learned from Alice Bendinelli in Literary Theory and Criticism I use to explain concepts seen in the texts we read, and to look at texts from multiple perspectives. Just this year we began using a curriculum that focuses on morphemes and I was reminded of all that I learned from Michelle Boucher in Language: Structure and Meaning. All of these courses not only helped prepare me for my career teaching English to middle school students, but also prepared me to critically analyze and question what I read, which I apply daily as a consumer of information. Students should study English at Southwestern College because the professors are exceptionally knowledgeable, and teach you skills that enhance your life, and are applicable to a variety of career paths.
Hannah Podschun, Class of 2012
John Badley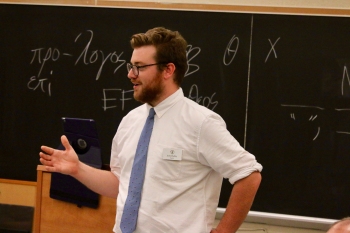 In my first year of my master's degree at Duke, only a few months after moving from Kansas to North Carolina, my second or third essay returned to me with feedback and a grade. I nervously read the comments, but, to my delight, I found the feedback praised me strongly. My professor was very impressed with my ability to read and write about primary texts from Chinua Achebe's Things Fall Apart to St. Augustine's Confessions. Immediately, I called and emailed my English professors at Southwestern because it was clear to me that the English Department training I had received was what had prepared me to achieve this great review rather easily. And in my work today as a high school English teacher, I often find that I have read and written more widely and more deeply than many of my peers, deepening the well of examples and assignments that I can construct. Southwestern's English Department, is so many ways, is responsible for my success in my further academic career and in my vocation as a teacher. Their style was personal and caring, and academically rigorous—a pattern that I try to live up to each day as a teacher myself!
John Badley, Class of 2011
Lea Johnson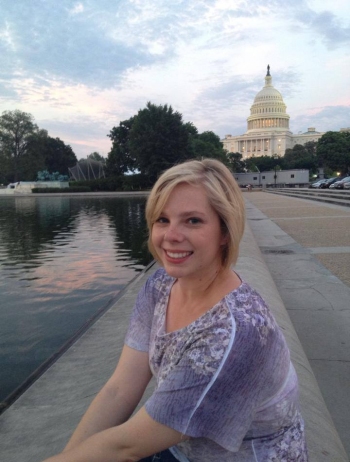 I came to Southwestern as a chemistry major, but after a year of science courses, I felt like something was missing from my classes and knew chemistry wasn't the path for me. At that point, I didn't know what I wanted from a career but, as a passionate reader and writer, I was drawn to the English program and I could not have picked a better place to spend the next three years of college.
Many people incorrectly assume all you can do with an English degree is teach, but I've been able to take the skills I developed at Southwestern and work successfully in journalism, work and family life consulting, and now, as marketing manager for a property management company located just outside Washington, D.C.
I'd recommend an English degree to anyone who wants to be a leader because it teaches you to think critically, to be curious, to consider viewpoints besides your own, and to ask questions. These are all skills that can transfer and be applied to a number of different careers. Plus, with an English degree, you get to read some really great literature along the way.
Lea Johnson, Class of 2011
Virginia Blanton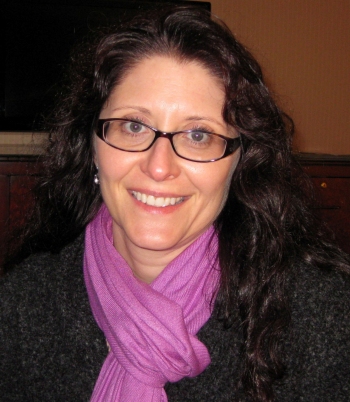 Since graduating from Southwestern in 1989 with a double major in English and Foreign Languages, I have remained in the academe, receiving a Master's in English, a Graduate Certificate in Medieval Studies, and a Ph.D. in English from Binghamton University in New York. I have been teaching medieval studies at the college level since 1990, offering courses in the Arthurian Legend, British literature, and gender studies. In my research, I examine forms of religious devotion, and my present book manuscript is focused on the cult of an Anglo-Saxon queen/saint--a twice-married virgin whose body would not corrupt after death! I am particularly intrigued by medieval people's responses to this saint, and currently, I am examining fifteenth- and sixteenth-century images of her that lay people placed in their local parish churches. I have had the pleasure of teaching at several different institutions -- Binghamton, Syracuse University, Marist College, and now, the University of Missouri Kansas City.

Having taught at public and private schools in the university and liberal arts settings, I have found a wonderful niche at UMKC, where I joined the faculty in September of 2002. I regularly present papers at international and regional conferences and am working hard on publishing in my field, which means that I enjoy regular research trips to various archives in England. I love my job and see it as my avocation, not my vocation. Teaching at the collegiate level is challenging, rewarding, and, at times, humiliating because my students are so sharp. I would not trade it for anything. Besides, where else would I get paid to read books I love, be offered subsidized trips to fascinating places, and be encouraged to write about subjects that interest me?
Virginia Blanton, Class of 1989
Jubal Tiner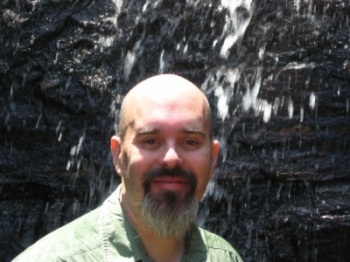 The worst day of my college career was the day of graduation. I knew I was going to miss Southwestern, but also knew that nothing about my life would ever be quite the same, and that it would be difficult, if not impossible, to recreate the sense of community -- emotional, spiritual, and intellectual -- that I felt at SC. I think the search for a like community led me where I went after graduation, and still leads me today.

After graduation in 1988, I mowed lawns for the City of Wichita (one of a string of summer jobs that for years supported my habit of teaching and higher education), until taking a job teaching English at Goddard High School. Southwestern had prepared me admirably for teaching literature and writing to one hundred plus students every day during the school year. At Goddard I taught, ran the Homecoming celebration, was a part-time cheerleading sponsor (they said it came with the job!), and helped students create the first Goddard High Writing Guild, where a number of my kids got together and shared their poetry and fiction. In my spare time, what little of it there was, I pursued my passion for my own writing. All in all, I taught at Goddard for three years, loving all of it, from work with the students to the lasting friendships I made. But in my last year, I took a creative writing class with Albert Goldbarth at Wichita State University. My experience in class, coupled with my frustration over the lack of time (and lack of discipline) to write, made me seek out one of my SC mentors, Dr. Sandy Feinstein, for advice. A year later I found myself in a graduate writing program at Iowa State University.

While Goddard satisfied some of my search for community, it was certainly not like what I had at either SC or ISU. I was a Teaching Assistant, working for slave wages teaching composition at ISU and taking graduate classes, understanding while I was living it that graduate school was going to be one of the best experiences of my life. I was inserted immediately into a community of friends and colleagues, the other TA's like myself, who nurtured me emotionally and challenged me intellectually, and when I walked into Jane Smiley's Advanced Writing Workshop and she said "by the end of the semester you will owe me four stories, each with at least three revisions," I knew I was in the right place. I spent two years in this community at ISU, writing stories and poetry, publishing in the college magazine, running a reader's series, taking literature classes, reading literature by world authors, and studying with Jane Smiley, Joseph Geha, and Steve Pett, as I had years before with Troy Boucher, Sandy Feinstein, and Dan Daniel at SC. Those two years at ISU saw Jane Smiley win the Book Critics' Circle Award and the Pulitzer Prize for "A Thousand Acres," saw my own fiction and poetry grow and win a couple of university prizes, and saw my own life change forever. I applied to go back to teach high school, but with a newly minted Master's degree, the offers were few and far between, so I finished my thesis, Keeping Track of Grace and Other Stories, did RAGBRAI (The Register's Great Bicycle Ride Across Iowa) for the first time, then packed my bags and headed for the high plains of Oklahoma to seek the Ph.D.

I landed at Oklahoma State University in Stillwater among a group of TA's, excellent professors, and again found community similar to that of SC and ISU. I spent five years at OSU, sweating through A Comprehensive Exams and worrying about passing the final B Comprehensives, studied with writers Gordon Weaver, Brian Evenson, and Mark Cox, wrote more stories and papers and read more books than I thought humanly possible and had a fantastic time. I worked on my dissertation, a composite novel called "The Waterhouse," passed comps, passed the Spanish language translation test, got married to Tara McDonald, picked up a couple of pups, Pickle and Pepper, along the way, and loved my time in Stillwater, a place I still think about going back to from time to time to live.

In 1988, I was ABD (all but dissertation) and moved to Indiana so Tara could go to seminary and I could teach. I spent two years as a "roads scholar," at three or four colleges and universities between Indianapolis, IN, and Cincinnati, OH, teaching 6 or 7 courses of college level English (four is considered a very full load). I taught creative writing, film studies, literature, and composition at Xavier University, University of Indianapolis, IUPUI, University of Dayton, and Indiana University East, finished my dissertation, and looked for a full-time teaching position, while Tara went to seminary and ministered to a couple of small congregations in Ohio. I ruined the engine on one car, put 30,000 miles on its replacement, saw between one hundred twenty to one hundred and forty students per semester, and for the first time in all my work in education felt exploited, barely earning $19,000 a year. In the spring of my second year on the road, I got an initial interview at Western Carolina University, then in March of 2000, within a week of each other, I was offered a tenure-track Assistant Professorship of English at WCU and published a short story in the nationally recognized literary journal Oxford Magazine, considered one of the "Fiction 50" – one of the 50 best places to publish fiction in the U.S. I finished my dissertation, graduated from Oklahoma State with the Ph.D. on July 27 and moved to North Carolina at the beginning of August.

During the three years I have spent in the mountains at Western Carolina University, I have found a community of sorts with my colleagues, taught creative writing, film studies, and world literature. "The Waterhouse" was a finalist for the James Jones First Novel Fellowship in 2001, and I have published stores from the manuscript in The Baltimore Review, Weber Studies: Voices and Viewpoints of the Contemporary West, The Diagram, Unbound, Oxford Magazine, Midland Review, and have story forthcoming in Jabberwock Review out of Mississippi State University. Currently, I am looking for a good agent and a book deal for "The Waterhouse," teaching summer school, and enjoying the Western North Carolina late spring, while Tara works, ironically, at Southwestern Community College here in Sylva.
I think my search for community has led me to teaching college, because it is the closest place to being a college student in a terrific college community, which was what Southwestern was for me.
Jubal Tiner, Class of 1988
Susan Johns-Smith

I came to Southwestern wanting to play the violin and write short stories. When I graduated, I wanted to go back and do a second degree in Art History and Anthropology. Education does that to you. It takes your brain, and your dreams, and plays with you, teases you, and tempts you.

I had no clue when I was actually sitting in American Social and Intellectual Life Classes, or in any of Troy Boucher's short story classes, that I would live long enough to read Margaret Salinger's autobiography, or understand Thomas Hardy as anything more than a distant English poet and novelist, or even *ever* visit England.

Later, I did complete a master's in Library and Information Science from the University of Illinois, Urbana-Champaign. You have a library with all these books, see, and most of them are on a computer, and you can request half a dozen scores of Brahms string quartets, or comparative literature from around the world, from your bedroom in your bunny slippers at 3 in the morning, and walk into the library the next day at 10 a.m. and pick up the material. It was fascinating. The writing "bug" came back working on that degree: I couldn't crank out all-nighters like I did when I was a freshman, but I could complete papers with relative ease because writing came easily with the proper research.

I returned to Kansas as a faculty member at Pittsburg State University, working at Axe Library. Grinding out tenure requirements, most of my writing was rules, regulations, and training manuals for student workers. Not terribly creative, but necessary. As automated systems entered the library, I drafted and evaluated RFPs, wrote voluminous documentation, beta testing specifications, and critical justifications of product functionality and failure.

Over the last 7 years, international users of our library automation software afforded me the chance to travel throughout the U.S., Canada, Australia, and the United Kingdom as their executive user group president. I organized large week-long user conferences; learned the politics of working with vendors; documented processes, contracts and white papers; and provided speeches around the world. It's fun, you know, to write; fun to lecture on a topic of passion. There is a sense of satisfaction talking to a group of people and making friends with them because of something profound you say, know, or have written about.

Twenty years after leaving Southwestern, my college writing has come full circle. Dorchester (Dorset), England is a wonderful place. I've seen Thomas Hardy's study at the Dorset Museum; walked the home he was born in; visited with scholars at Max Gate; driven the blacktop roads from Stinsford, where his heart is buried (the rest of him resides in Westminster Abbey's Poet's Corner), to Puddletown and all around Egdon Heath. My British husband recites English literature from memory and makes me wish I could do it all over again.

Future projects? Passionately advocating on behalf of people with disabilities for accessible and universal web interfaces so that they may "hear" and "see" the world via the web; undertaking a new sense of learning about Native American literature and culture; and, grasping the gobbledygook of coding web pages in XHTML and XML.

"Value-Added Writing" must be clear, concise, and communicative. Today, virtually everything one writes can be accessed by a global community of users whom we may never meet, never see. If one writes well, the task becomes easier to craft, especially during times of stress, terror, and crisis. Knowing what to say when, is not just the motto of those in foreign service. If you do not communicate, and do not communicate effectively, life is rather dull.

I prefer my life with frequent flier miles in my pocket and best friends that encircle the globe. Learning to write well at Southwestern has given me that and much, much more.