Natural Science

Natural Science Hall of Fame
The Southwestern Natural Science Hall of Fame was established in order to honor alumni who have performed significant achievements in the sciences, technical industries, and medicine. The college is known for having a quality science department and for producing outstanding graduates. It is the intent of the college to honor graduates who excel in scientifically-related careers.

For more information on the natural sciences at Southwestern College, please refer to the appropriate webpage: biology, marine biology or chemistry.

(Opens in a new window.)
---
Criteria
Candidates for induction into the Southwestern College Natural Science Hall of Fame will be considered for induction based on their achievements, professionalism, and character. A significant achievement is one in which the exceptional skills and abilities of the candidate are exemplified. All candidates must be graduates of Southwestern College.
Nomination
Nominations will be received from alumni and friends of the college. In order for a nomination to be formally accepted, a completed nomination form must be submitted to the nominations committee. Nominations will be sought via college publications and communications. Once an individual is formally nominated, that name will remain eligible for selection for induction for 5 years. After that time has passed, the individual must be formally nominated again to be considered for selection. The nomination pool will be managed and maintained by the alumni department. Click here to submit a nomination online.
Number of Inductees
The number of inductees per year will be three, one of which may be posthumously inducted.
---
Natural Science Hall of Fame Members
Southwestern College alumni who have made significant achievements in the sciences are recognized annually in the Natural Science Hall of Fame. Since the inaugural year of 2001, many notable Moundbuilders have been honored by having their names placed in this Hall of Fame. The actual display is located in the north end of Beech Science Center on the Southwestern College main campus.
---
2022 Natural Science Hall of Fame | November 12
Saturday, November 12
Deets Library
5:00 pm Natural Science Hall of Fame Dinner RSVP Required
6:00 pm Natural Science Hall of Fame Ceremony
2022 Inductees

Lisa (Ashenfelter) Braun '98
Michael Cargill '77
Bryan Dennett '92 (to be formally recognized in 2023)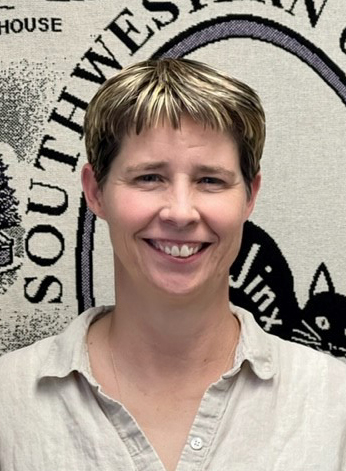 Lisa (Ashenfelter) Braun '98, graduated with a Bachelor of Science degree in health, physical education, and recreation. During her time at Southwestern, she played volleyball and basketball. Braun became an assistant coach for the women's basketball team from 1998-2000. In 2001 Braun was hired as the first female athletic trainer at Southwestern and provided coverage for all the teams while starting an accredited athletic training program so Southwestern could begin to offer a major in athletic training. She has been a board-certified athletic trainer since 2000. In 2002 she earned a Master of Education degree in exercise science from Wichita State University. During this time, she completed an internship with the WNBA's Portland Fire. In 2003 Braun was named director of the athletic training program and was promoted to assistant professor. Southwestern successfully gained accreditation in 2004 and maintained the accredited program until it phased out after the graduating class of 2021 due to changes in the profession moving to a masters-level degree. Over those years, she was promoted to associate professor and awarded tenure. Braun is now in charge of the physical performance and sports studies major (PPSS) and advises students majoring in PPSS as well as those students who hope to become athletic trainers. Lisa and her husband, Jason, live north of Cambridge and have two sons, James and Logan.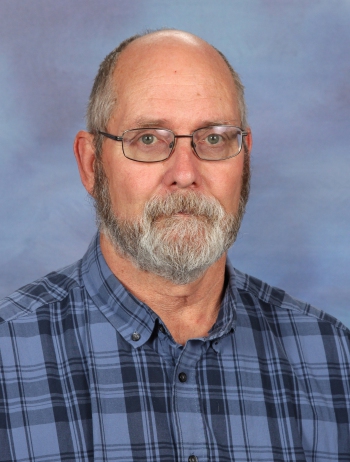 Michael Cargill '77, left Kansas following graduation and traveled to Illinois and became the Site Superintendent at Fulton County Camping and Recreation, a large camping and fishing area. Cargill and his crew modernized the camping area by adding electrical hookups, restroom and shower facilities, and improved fishing with the application of fishery management techniques. There is where he perfected his fishery management skills. Ten years later Cargill transitioned from Site Superintendent to Zookeeper at Glen Oak Zoo in Peoria, Ill. There he was promoted to Curator of Education and later to the Curator of Operations. Cargill developed an educational program "Eli the elephant" which was nominated in 1987 as the outstanding educational program by the American Zoological Association. Ten years later he moved back to Kansas as the Director of Public Lands and Director of Brit Spaugh Zoo in Great Bend. As Director of Public Lands, Cargill was identified as "One of the Most 10 Influential Individuals" by the "Great Bend Tribune." Later the zoo received a million-dollar grant and raised additional monies to construct "Central Kansas Raptor Rehabilitation Center." After 19 years at the zoo, Cargill decided to dedicate the remaining time left in his career to teaching science and returned to school where he received a teaching license. Today, Cargill teaches in Stafford, where he has enjoyed teaching science for the past 12 years. While developing a professional resume he also developed Project Save, an organization dedicated to environmental education, using free-flighted birds and various reptiles. Project Save has traveled across the county, encouraging young people to protect the environment, stay in school, and excel in math and science.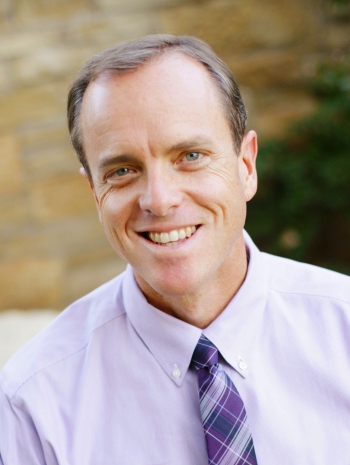 Dr. Bryan Dennett '92. Dennett is a member of the 2022 induction class but will be formally recognized at the 2023 induction ceremony.
The celebration will begin at 5 p.m., with a reception and dinner (cost is $28 per person, seating is limited, and RSVPs are necessary) in Deets Library. The induction ceremony will begin following dinner at approximately 6 p.m, all are invited to attend (no reservations are required). To make reservations, contact Ashlee Mayo, director of alumni engagement, (620) 229-6155, or Tamara McEwen, chair of the Natural Science division at (620) 229-6191.
---
2021 Inductees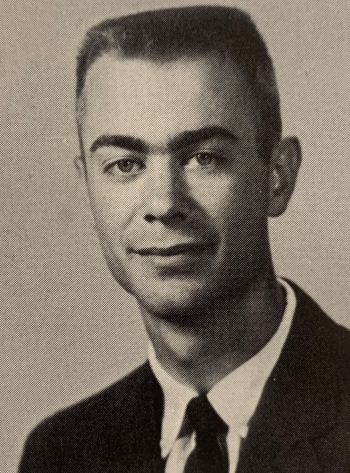 Dr. David Brooks '60 is board-certified in family practice and osteopathic manipulative medicine. He graduated from Southwestern College in 1960 with a bachelors of science in chemistry and mathematics. After a semester at the University of Kansas doing graduate studies, David was accepted into A.T. Still University of Health Sciences in Kirkville, Mo., where he completed medical school—ranking 15 out of 110 students. After completing his medical internship in 1966, Dr. Brooks entered into private practice with Dr. Charles Lyon in Ypsilanti, Mich., where they remained in partnership for 55 years. He was also on faculty at Michigan State University and on staff at Beyer Hospital in Ypsilanti for many years. Dr. Brooks and his wife, Peggy, live in Ann Arbor, Michigan where they are enjoying their retirement. They have four children, 11 grandchildren, and one great-grandson.
Scott Carter '80 is the Chief Life Sciences Officer for the Detroit Zoological Society (DZS). He is the executive leader of the mission of the DZS, including animal care, health, welfare, and conservation as well as education programs serving students of all ages in Southeast Michigan and beyond. In addition to the bachelor's degree in biology he earned at Southwestern College, he holds a master's degree in liberal studies from Wichita State University. He began his career as a zookeeper at the Sedgwick County Zoo and was formerly the mammal curator and director of conservation and animal welfare for the Detroit Zoo. He helped found the DZS's Center for Zoo and Aquarium Animal Welfare and Ethics and helps to lead the programs of science, advocacy and training that it encompasses. A career working with and for animals has many highlights, including forming relationships with amazing animals, working in the field conducting primate surveys in the Amazon, immersion and learning in wild places all over the world, being part of what became a landmark decision to no longer house elephants for ethical reasons, and advocacy for animals and wildlife at local, state, and federal levels. He is a Professional Fellow, Association of Zoos and Aquariums, and a Fellow of the Noyce Leadership Institute.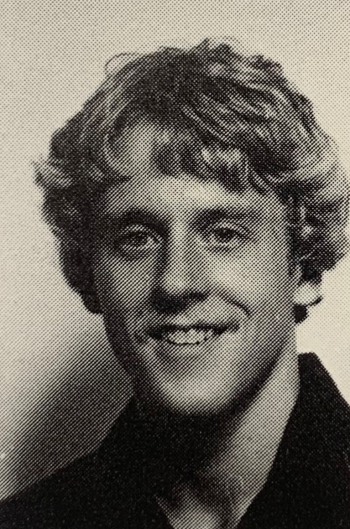 Dr. Steven Short '78 who graduated cum laude with majors in both biology and chemistry while also earning a minor in sociology. He also remained busy as a student participating in several extracurricular activities. After graduating, he attend A. T. Still University Kirksville College of Osteopathic Medicine in Kirksville, Mo. He spent his internship in Flint, Mich., and completed his residency in 1987 in Wichita at the KU Medical Center. He then completed mission work in Bolivia. He served the Indian Health Services in Tahlequah, Okla., until 1991. He also served a pulmonary research fellowship with the Center for Disease Control from 1991 to 1995. Since then, he has served as board-certified pulmonologist with expertise in critical care and internal medicine. Dr. Short continues his private practice in Manhattan as a pulmonologist with a special emphasis in critical care and sleep medicine. Additionally, his office serves multiple other clinics in North Central and Western Kansas. He has also served a confirmation teacher his church for the last 20 years.
The 2021 Natural Science Hall of Fame will be Saturday, November 13 in the Harold and Mary Ellen Deets Library. The meal begins at 5:00 pm with the induction ceremony to follow immediately after. Meals are $25 per person. To RSVP, email alumni@sckans.edu or call 620.229.6155.

2019 Inductees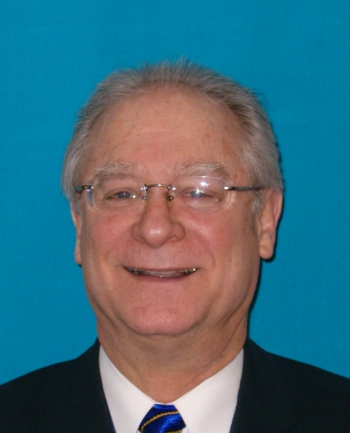 Dr. Michael Brooks '62, is director of psychiatric services at Brighton Hospital, in Brighton, Michigan, which offers a full spectrum of inpatient and outpatient addiction services including treatment of the chemically dependent population with co-morbid psychiatric disorders. After graduating from Kirksville College of Osteopathic Medicine in 1966 and then completing a yearlong internship, Brooks served in the U.S. Army in Vietnam, first as a battalion surgeon and then as a general medical officer. After more than two decades working in family medicine, Brooks completed his psychiatric training at Sinai Hospital in Detroit and is board certified in psychiatry by the American Osteopathic College of Neurologist and Psychiatrist (ACN). In addition, Brooks is certified by the American Society of Addiction Medicine (ASAM), is an active member of Michigan Society of Addiction Medicine while serving as a consultant to the Michigan Healthcare Professionals Recovery Corporation (MHPRC) as well as on the Physician Well-Being Committee for St Joseph Mercy Health Systems in Southeastern Michigan. Because of his knowledge on addiction and dual diagnosis, in addition to his other speaking engagements, Senators Carl Levin and Oran Hatch invited Brooks to speak at a senate news conference in Washington D.C. on The Use of Suboxone in the Treatment of Substance Abuse. Brooks is also actively involved in the education of medical students and other health professionals through the University of Michigan Medical School, the University of Detroit Mercy College of Health Professions and Wayne State University. Brooks is board certified by the American College of Osteopathic Family Practitioners with a CAQ in addiction medicine, he is a Fellow in the American Osteopathic Academy of Addiction Medicine and serves on their board of trustees and is president of this organization, is a member of the American College of Neuropsychiatrists, and the American Psychiatric Association.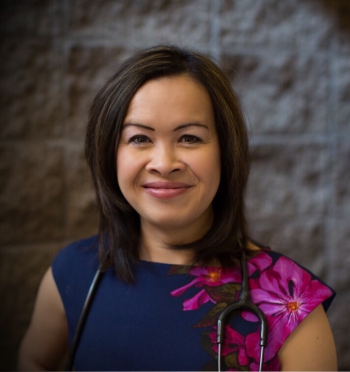 Dr. Angela Tran '00 is double board-certified in internal medicine and obesity medicine. Tran graduated from Southwestern College with a bachelor of science degree in biology, and went on to medical school at Kansas City University of Medicine and Biosciences in Kansas City, Missouri in 2004. She then completed her residency in internal medicine at Exempla St. Joseph Hospital in Denver in 2007. She and her husband, and four-year-old daughter, Haley, now reside in Denver, where she opened her medical practice, Med-Fit Medical Weight Loss. She has practiced in primary care since 2007, and recognized that obesity was often the root cause of many chronic medical conditions that she saw in her office including diabetes and high blood pressure. With her internal medicine background she understands the medical complexities that often serve as barriers to weight loss. After seeing the many struggles her patients had with their weight, she dedicated her practice solely on weight management. At Med-Fit Medical Weight Loss, the primary focus is to teach patients and their families about healthy living through a variety of medically supervised diet and fitness programs. She and her staff of 10 are focused on helping patients improve their physical health and quality of life.
2018 Inductees
C. Clifford Conaway '60
Angela Mayorga May '97
Kenneth J. Renner, '76
2017 Inductees
James A. Anderson '62
Ernest W. Reid 1916
Brad Weigle '72
2016 Inductees
Arthur E. Hertzler, class of 1896
K. Charles "Charlie" Hunter '67
Gerald "Eddie" Weigle '93

2015 Inductees
Nathan L. Eckert '01
Harold E. "Gene" Miller '62
Esther Winkelman Overstreet '28

2014 Inductees
Harold C. Tretbar '52
Mark W. Turrentine '79
Belinda A. Vail '76

2013 Inductees
Ann Allegre '72
W. Brian Howard '82
Ronald K. Lohrding '63
2012 Inductees
Gordon H. Scott '22
Gregory K. Unruh '77
Servant Leader Award
Robert "Doc" Wimmer

2011 Inductees
Jeffrey L. Boone '73
Darrel English '59
Jesse Gulick '44
Kenneth Laws '72

2010 Inductees
Douglas J. Fort '86
Harold L. Taylor '42
Servant Leader Award
Charles Maddin

2009 Inductees
John L. Antal '58
William A. "Bill" Glass '53
Lyle R. Kallenbach '61

2008 Inductees
Robert G. "Bob" Hamilton '80
Roger M. Rowell '61
William G. "Bill" Stanley '48

2007 Inductees
William M. "Bill" Cloud '47
L. Erlis Cranston '31
David E. Smith '73

2006 Inductees
James L. "Jim" Fishback '77
Fay P. Greene '38
Margaret Phillips-Randolph '30

2005 Inductees
E. Keith Hege '56
Verlin L. Hoberecht '51
Ray A. Waller '59

2004 Inductees
Melvin Cheatham '55
Franklin Newman '53
Max Thompson '57

2003 Inductees
Michael F. Allen '74
Allan Lundeen '54
Karen L. (Ramsdale) Nonhof '75

2002 Inductees
Harlan E. Lenander '39
LeRoy A. Spitze '39
Dee F. Taylor '40

2001 Inductees
Lloyd M. Bertholf '21
Etcyl H. Blair '47
Hobart Paul Boles '39
Sven Ebbesson '57
Neil L. Frank '53
Asher D. Kantz '43
Lewis G. Longsworth '25
John Lawrence Oncley '29
R. Stephen White '42
Wayne E. White '27