Conferences
2022 Building for the Future Conference
July 8-10, 2022
(formerly Zimbabwe Reunion)
Registration deadline is June 24, 2022.
For more information, please visit https://www.facebook.com/groups/1550858948502200/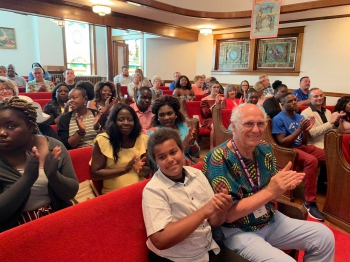 Fellow Zimbabweans and Friends of Zimbabwe - please mark your calendars for July 8th to July 10th, 2022 for a weekend of fellowship and worship on the campus of Southwestern College in Winfield, Kansas. The event promises to be a lot of fun!
Conference Registration
The conference registration fee is $130 per person. Registration Fees will include T-shirts and breakfast/lunch/dinner on Friday and Saturday, and breakfast on Sunday (Breakfast will be at Quality Inn and Suites each morning. Lunch and Dinner will be provided by Fresh Ideas at Southwestern College). For Attendees that come on Thursday, July 7th, dinner will be on your own at a local restaurant. The program will start at 8:30 am on Friday, July 8th in Messenger Recital Hall on Southwestern College's Campus.
Hotel Accommodations
All attendees will need to make their own hotel accommodations at Quality Inn and Suites, 3800 S Pike Rd, Winfield, KS by calling 620-221-7529 and telling them you are with the Building for the Future Conference to receive the discount. To get the discount reservations must be made by June 24th, 2022. Attendees are encouraged to check in on Thursday, July 7th, and check out on Sunday, July 10th.
Visa Information
For more information on how to obtain a Visa please visit, https://travel.state.gov/content/travel/en/us-visas.html.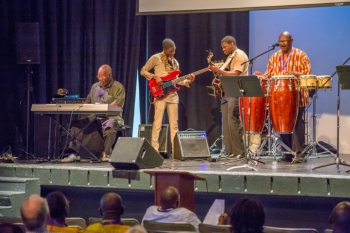 You may contact the Director of Camps and Conferences with any questions via email at dir.campconf@sckans.edu or phone at 620-229-6141.