Upcoming Events
March 08, 2019 - 2:30pm
| Deets Library
International Women's Day Lecture
Deets Library – Friday, March 8 – 2:30 pm
In celebration of International Women's Day, Jodie Simon, Senior Lecturer of Women's Studies and Sociology at Wichita State University, will deliver a lecture entitled The Dreaded "F" Word: Feminist Teaching in the Present Times.
This is a precious opportunity for the SC community to join world-wide celebrations of the day. Join us for the lecture and the Q&A following it.
The event - sponsored by Sigma Tau Delta (English Honor Society) and the English Department - is free and open to the public.
---
Jodie Simon Biography: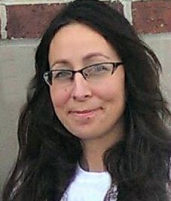 Jodie Simon has been working at WSU (Wichita State University) since 2006 and teaches for the Center for Women's Studies classes in feminism, gender studies, literature, media literacy, popular culture and adolescence; such as: Women in Society Issues, Women in Society Images, Feminism & Girl Culture, Women's Personal Narrative, Introduction to Sociology, and Media & Society Visual Sociology, Femme Fatale & the Fighting F*ck Toy, Men & Masculinities, and Intimate Relations.
She regularly presents her own research at several conferences including the 21st Annual Women in Society Conference in Marist, New York, and the Midwest Sociological Symposium and has been a guest speaker at several events: including the Women's Summit covering such topics as Women in Media & Women Empowerment.
She is the Co-Advisor of FOCUS (WSU Feminists) and the faculty advisor for the Women's Studies student group: SAFE (Student Action for Equality).