News
February 17, 2014
Susan Backofen has been selected as Southwestern College's new vice president for enrollment management in Professional Studies. Backofen will be responsible for recruitment and retention of adult learners and will supervise staff related to these efforts.

Backofen comes to Southwestern with over 15 years of experience in student recruitment and retention management. She has experience with many of the marketing techniques necessary in reaching adult learners, such as web strategies and search engine optimization and search engine marketing.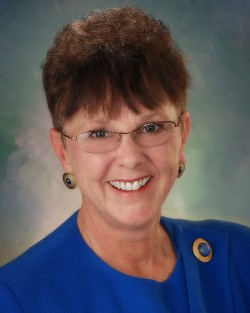 "Our service to adult learners through online instruction means we are recruiting learners nationally and internationally. We are in a highly competitive environment that requires sophisticated use of technology combined with timely, high-touch service. Susan Backofen stood out in our search in terms of experience and track record. I'm pleased the college was able to hire her and think she'll help us thrive," says Southwestern College President Dick Merriman.

Prior to coming to Southwestern, Backofen had been the vice president of marketing and adult enrollment at the University of Charleston in Charleston, W.Va. She has also worked at Mountain State University in Beckley, W. Va., Ottawa University in Ottawa, and Davenport University in Grand Rapids, Mich.

Backofen earned a bachelor of business administration degree from Davenport University and a master of science degree in administration from Central Michigan University in Mount Pleasant, Mich.