News
August 29, 2016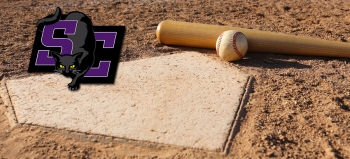 President Brad Andrews and athletic director Matt Shelton have announced that the board of trustees has voted to approve the addition of baseball as a varsity sport at Southwestern College.
"Baseball has been 'on its way' to Southwestern for some time," Andrews said.
Andrews added that the baseball team will likely have fall contests in 2017 and will begin its full season in the spring of 2018. He shared that Southwestern College is also researching an additional varsity women's sport to begin competition in 2019.
"I'm extremely excited that baseball will be coming to Southwestern in the spring of 2018. The sport has deep roots in south central Kansas which makes it a natural fit for the location," Shelton said.
The Southwestern baseball team will join 11 teams in the Kansas Collegiate Athletic Conference (KCAC).
KCAC commissioner Scott Crawford expressed his excitement regarding the announcement of baseball at Southwestern College.
"As a conference, we have risen to among the top NAIA baseball conferences over the past few years by making strategic decisions with team additions, scheduling, and postseason formats," Crawford said. "This addition only further solidifies the impact of the KCAC nationally on NAIA Baseball."
The next step in the process is to hire a head coach who will begin the recruitment of student athletes. Approximately 25 new baseball players will be on campus next autumn.
"I'm thrilled to begin the search for our head coach and I have no doubt that our team will take the field with intensity and will reflect the Builder Spirit that we value at SC," Shelton said.