News
May 23, 2017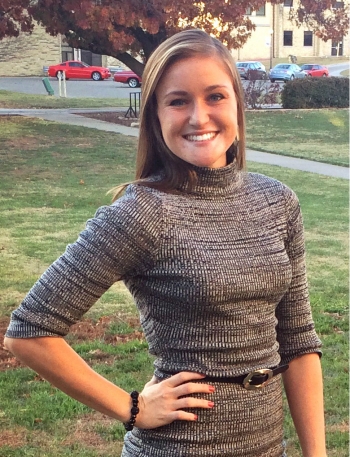 Southwestern College senior Karrie McNutt, Winfield, has been elected president of the Kansas National Education Association Student Program (KNEA-SP).
Her duties will include organizing two major KNEA events, one in the fall of 2017 and one in the spring of 2018. The spring event will include a service project normally done in the hometown of the current president.
In April, president-elect McNutt assisted with the Outreach to Teach event at Ogden Elementary School of USD 383 Manhattan-Ogden, where members volunteered for projects that included revamping flowerbeds, planting a tree, painting railings and bookshelves, painting the teacher's lounge and technology center, organizing classroom libraries, and work in the Ogden Community Garden.
"For the upcoming school year, I couldn't be more honored to represent the aspiring future educators that our state and nation so greatly need," McNutt says. "Teaching has truly become my passion and I can't imagine serving my future profession in any other way. As KNEA-SP president, I look forward to using my leadership skills to help teach my peers how we can make a difference in our Kansas public schools as college students, but more importantly, as we enter the education profession as teachers."
McNutt adds that the KNEA Student Program Spring Representative Assembly will take place at Southwestern College in April.
"I am beyond excited for this opportunity to give back to my hometown education family, and look forward to including the community in this event," McNutt says.
A 2014 graduate of Winfield High School, McNutt is majoring in elementary education at Southwestern.