News
March 13, 2018
Southwestern College alumni tuning in to the new ABC courtroom drama "For the People" might recognize a familiar face sitting behind the judge's bench.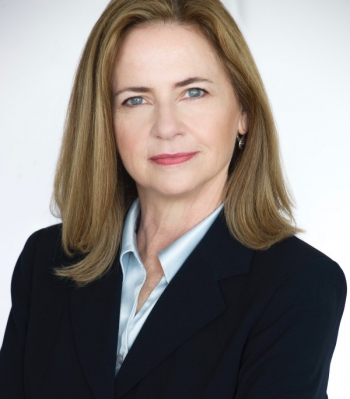 Lisa Temple, who graduated from SC in 1977, has been cast in a recurring role as Judge Erin Engel. Her first appearance is set for March 20, and she will be in at least two additional episodes.
Set in the United States District Court for the Southern District of New York (a.k.a. "The Mother Court"), the series premiered March 13 and follows six talented young lawyers working on opposite sides of the law and handling the most high-profile and high-stakes federal cases in the country.
Temple, whose early acting career included playing a roller-skating waitress for diners attending Horsefeathers and Applesauce's "Bye-Bye, Birdie," credits her knowledge of the competitive Los Angeles acting culture for the new role. Casting directors receive 3,000-5,000 submissions for every role seen on television, she says, so she knew she had to stand out in the crowd.
"When I went to the audition for this judge, I decided to go all out and dress in an expensive suit, even wearing a skirt instead of pants," she says. "I also wore pearls and my best high heels, really looking like a well-paid judge in New York City. And sure enough, when I arrived it felt like I was the only woman dressed that nicely. Maybe that made the difference? I like to think so!"
Temple began her performing career as a music major at Southwestern, playing clarinet in the concert band and serving as student conductor for the concert choir.
"I was head cheerleader at SC the year we first added men to the cheerleading squad," she adds. "I also played volleyball and basketball there, and I have the bad knees to prove it."
Since then she has acted professionally throughout the country, playing Cherie in "Bus Stop" at the Manhattan Civic Theatre and reprising the role in Chicago and Los Angeles.
"For the People" is from ABC Studios and was created by Shondaland's Paul William Davies, who executive produces alongside Shonda Rhimes, Betsy Beers and Tom Verica.