News
March 13, 2018
The Kansas Independent College Association (KICA) has announced the selection of 20 Kansas college faculty members who have been identified as the future leaders of Kansas higher education. Together they will comprose the second class of participants in KICA's Aspiring Campus Leaders Academy. Tamara McEwen, associate professor of biology at Southwestern College, was among the leaders identified by KICA.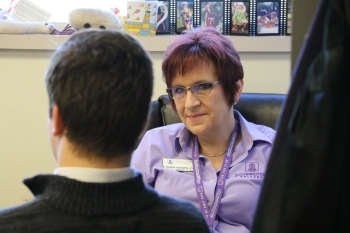 "I am both honored and excited to be selected for participation in this academy and look forward to new learning opportunities that it will provide," McEwen says.
The academy is the outgrowth of several years of conversation about the lack of high-quality training opportunities targeted for those in academics, not administration, at smaller, private colleges. According to Matt Lindsey, president of KICA, the KICA Aspiring Campus Leaders Academy was developed to fill the void. For this work, they partner with Credo Higher Ed. Credo programming is responsible for countless leadership success stories, including this academy, which is now a model for several other states. In addition to the content that Credo will be providing, KICA will be coordinating and presenting over a dozen supplemental learning opportunities focused on tactical tools such as budgeting, governance, data trends, hiring, faculty evaluation tools, and more.
"At Kansas' independent colleges, we know that our most important job by far is to provide a vibrant, relevant, high-quality education to each and every student that enters our doors," Lindsey says. "To invest in the future leadership of our member institutions is to invest in their students, and our communities as a whole."
The academy will kick off with a two-day training in May in Lawrence. The academy is sponsored in part by IMA, Inc., EMPOWER Student Information Systems, and Spelman Johnson.