News
April 14, 2021
Southwestern College has announced as director of career services. Carselowey will oversee the operation of the Career Center on campus.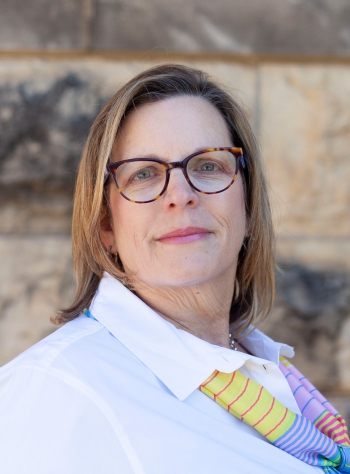 Carselowey, who will work closely with students and faculty, comes to Southwestern from Wichita Technical Institute where among her duties was to provide career services to students. She lives in Douglass and earned her bachelor of science degree in business from Central Christian College in McPherson and her master of science degree from Kansas State University.
"I am very excited to have Lori as our new director of career services," says Dan Falk, vice president of student affairs and dean of students at Southwestern College. "I think she brings a tremendous amount of passion and desire to help students accomplish their goals. She has a great deal of experience and I think she will be a tremendous asset to our campus."
Lead gifts from two current Southwestern College trustees funded the addition of the Career Center. David '73 and Linda Smith, and Scott and Shelley Hecht, both class of 1990, were lead donors. Both David and Scott have served terms as chair of the board.
The Career Center was recognized as a priority during the college's campus-wide 2016-2017 strategic planning process. It provides a space where students can explore internships and career opportunities, gain valuable skills, and make important connections with employers.
The Career Center is centrally located on campus inside the Harold and Mary Ellen Deets Library and offers conference room space in addition to a professional space optimized for video and online interviews. The Career Center is a hub of resources aimed at helping students gain a competitive advantage when applying for jobs and internships.
"I am excited to bring a myriad of resources to the students," Carselowey says. "I will introduce them to new opportunities, as well as prepare them for more traditional careers. They will have access to career interest inventories and skill assessments. Career seminars, including job searching, resume writing, interview skills, and soft skill training are just a few topics that will be scheduled."
Carselowey will look to combine SC students with local businesses.
"My goal is to organize a campus-wide event for Spring 2022 that will bring many types of area businesses together so students can learn about job requirements from experts in the field. I will partner with student organizations to bring this event, as well as other functions, to fruition."