News
October 19, 2021
Southwestern College has chosen an interim president to begin service in January when President Brad Andrews departs for a new position in North Carolina.
The college's board of trustees announced Thursday that Tony Crouch, who currently serves Southwestern as the vice president for finance and chief financial officer, will step into the role of interim president in mid-January.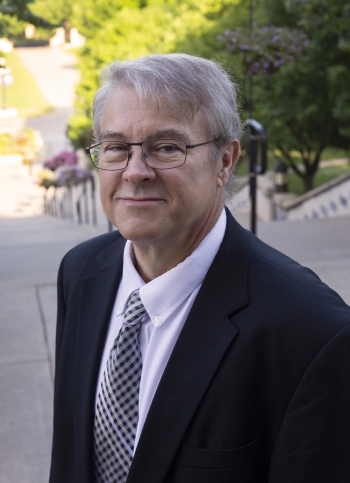 "Tony is well-equipped to offer leadership to Southwestern as we conduct a competitive search for our next president. In addition to the integral role Tony has played in the continued effort to strengthen the college's position, as a member of the cabinet he is well acquainted with the students and staff, he has a strong understanding of the culture and missional priorities of Southwestern," said board chair, Kim Moore. "Tony has a background that includes experience as an interim college president and he will have the next three months to work closely with Brad to ensure a smooth transition and a consistent leadership approach."

Through significant enrollment growth and budget management efforts Southwestern has secured a strengthened financial foothold in recent years bucking the bearish regional and national trends for higher education. Southwestern has invested heavily in facility and I.T. improvements across campus over the last 15 months and will soon select a contractor to begin work on a new residence hall to be located on Warren Avenue, a project Crouch is managing.
"I was drawn to Southwestern two years ago for many reasons, including the great progress the college made in a challenging environment," said Crouch "I am proud of the continued advancement and strength we are building. I am honored to serve in this role and deeply committed to helping the college stay the course."
Crouch has served as CFO at four institutions, including 15 years as executive vice president of business services at Cowley, where he also served as interim athletic director, as well as serving two times as interim president. Before returning to the area to work at Southwestern College, Crouch served as CFO at Seminole State College in Oklahoma.

"I cannot think of a better possible choice to serve in this role. Tony is a capable, committed and seasoned leader. I am grateful to be able to work with Tony in the coming months as we prepare for my move," said Andrews. "The college is well-positioned with an accomplished senior leadership team, faculty, and staff. Southwestern is on an exciting path and is in very good hands."
As Andrews departs for a presidency at Brevard College in North Carolina in January, shortly after the spring semester has begun at Southwestern, Crouch will assume interim presidential duties.
"Everything is moving along at a good pace and I feel confident that we will select our 20th president next spring and I look forward to welcoming them to our community next summer," said Moore.
The board of trustees has begun the process of forming a search committee and selecting a search firm to assist in a national presidential search.

"Our college and our students continue to be in the hands of many caring and capable individuals," said Moore. "The board is exceedingly grateful to Tony and to a very dedicated group of faculty and staff, who give so much of themselves each day to make Southwestern a great institution."