News
June 15, 2022
Two Southwestern College teams along with two SC athletes have been named Champions of Character by the Kansas Collegiate Athletic Conference (KCAC).
Josh Carter was named 2021-22 KCAC Male Student Athlete Champion of Character; Lauren Fleischer was named 2021-22 Female Student Athlete Champion of Character; the SC women's track and field team was named KCAC Women's Team of Character; and the SC men's basketball team was named Men's Team of Character.
All of the awards are presented by IMA Financial Group and Dissinger Reed.
Josh Carter
Carter, who just finished his junior season on the Moundbuilder football team, participated in many activities and service projects off the field this year. Those are included, but not limited to, the following:
Southwestern's Student-Athlete Leadership Team (SALT)
Volunteer in the Upper Elementary ministry at Pathway Church in Wichita.
Resident assistant in Broadhurst Hall, one of the upperclassman halls at Southwestern
Enactus Vice President of Membership and Project Lead
Carter also was awarded several honors for his performance on and off the field.
Academic/Champions of Character-related honors:
Dean's Honor Roll in the Fall (4.0 GPA)
KCAC Scholar-Athlete
Southwestern College KCAC Champion of Character recipient
Football-related honors:
Team Captain
KCAC Football Defensive Player of the Week (Week 11)
KCAC First Team All-Conference
Builder Football Defensive Most Valuable Player
"Josh is very deserving of this award," Brad Griffin, head football coach at Southwestern College, stated. "He demonstrates the five core values of the NAIA in the community, in the classroom, and on the field at a high level. Josh's work ethic, leadership skills, and strong character are an inspiration to everyone around him."
Lauren Fleischer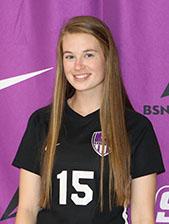 Fleischer, a junior forward on the Southwestern women's soccer team, has served in a variety of leadership roles in her time as a Moundbuilder, including being on the team's leadership council and as a team captain in the 2021-22 season. This allowed her to serve as an example to others in the program of the five core values of the Champions of Character program.
She participated in a variety of activities and service project this year, including:
Serving on the Southwestern and KCAC-level Student-Athlete Leadership Teams (SALT)
EdBuilders (a club for education majors) - serves as president.
Impact Campus Ministry
Chapel planning
Served as a resident assistant in the freshman dorm and has volunteered as a freshman orientation leader for several years.
Volunteered at Mosaic and Night to Shine.
Honors Fleischer has received throughout this year include:
Academic or Character-Based Honors
Deans Honor Roll (both semesters)
KCAC Scholar-Athlete
Southwestern Women's Soccer Champion of Character Medallion Recipient
Athletic Honors:
Honorable Mention All-KCAC
Southwestern College Most Outstanding Student-Athlete 2021-22
"Lauren is a born leader who improves whatever she is involved in," says Joe Schwartz, head women's soccer coach. "She is the student, athlete, educator, and person that everyone wants on their team or in their organization. She has been instrumental in creating and maintaining the culture of our soccer team. Her ability to lead by simply doing what is right, keeping the standards high, and encouraging those around her is second to none. Whether on the soccer pitch, instructing in the classroom, or out in the community, you can always count on Lauren to do what is right, do it to the best of her ability, and do it with the care of others at the forefront of her mind."
Women's Track & Field
The SC women's track and field team participated in a variety of service projects throughout the year. These projects included, but were not limited to:
Assembling "Quarantine Boxes" with the Cowley County Health Department, which were assortments of food and toiletry items delivered to families and individuals who were quarantined due to Covid-19.
Winfield Work Day - assisted those in need in the community with various clean-up/repair projects
Help to assemble the "Isle of Lights" holiday light displays
Volunteer work at the Cowley County Humane Society
Assisted at the Udall Middle School Track and Field Meet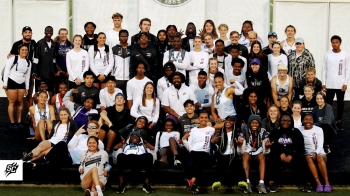 "This is truly an amazing moment for our program," says Tim Thompson, head coach of the Southwestern College track and field teams. "The community of Winfield is such a huge support source for us. It's our honor to give back. Our goal is to develop the holistic person and this is confirmation we are making progress towards that goal."
Men's Basketball
The SC men's basketball team participated in a variety of community service projects throughout the year. Those projects included, but were not limited to:
"Champions of Character" tour - traveled to local elementary schools to explain the five core values of the Champions of Character program and how the team exemplifies those values.
Hosted a free basketball clinic in partnership with the Winfield Recreation Center.
Assisting with setup and tear down of the Isle of Lights, a major holiday light display in Winfield.
Reading in local elementary school classrooms.
Several ways the Moundbuilders help to instill the five core values of the Champions of Character program are:
Having a leadership team in the program to serve as a mentorship group for younger players.
Hiring a Character Coach to speak on and teach on different Champions of Character traits bi-weekly.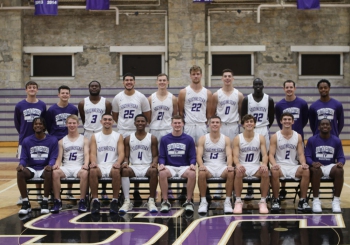 "While we are not expecting perfection, we want our players to strive for excellence," says Matt O'Brien, head men's basketball coach at Southwestern College. "We emphasize servant leadership as the ability to sacrifice self for the team. Like all the game components, character building must be practiced consistently. Two of our coaches teach these skills for a competitive advantage. Dr. Dawn Pleas provides exceptional leadership training, and Myron Fisher serves as a highly-impactful character coach."
Southwestern College athletic director Jamie Adams is proud of the impact these individuals and teams have on campus and in the KCAC.
"The athletes and programs at Southwestern College are some of the highest character individuals that I have had the pleasure of working with," Adams says. "While these two individuals and two teams have been highlighted, this recognition is really a fantastic reflection of the entire Southwestern community. While we have had significant success on the playing field this year, and I am incredibly proud of the way our student-athletes have achieved that success; with great character. Lauren and Josh have shown what can be done by individuals who want to leave their communities and teams better than they found them. Women's track and field, as well as men's basketball, show how many lives we can impact when our teams make an effort to reach out to the community. I am so proud of our student-athletes and the difference they are making on the campus of SC."