Lectures
The Philosophy and Religion department hosts three endowed lectures per year, which brings in leading scholars in the disciplines of philosophy and religion from around the country. The Smith-Willson lecture focuses on issues of religious education. The Beck lecture focuses on the relationship between science and religion. And the Parkhurst Lecture focuses on contemporary issues in biblical studies. Past lecturers include Dr. Sandra Richter of Wheaton College, Rev. Adam Hamilton of the Church of the Resurrection in Kansas City, and Dr. Tony Jones, well known Christian author and blogger.
CURRENT VOICES
2015-2016 Parkhurst Lecture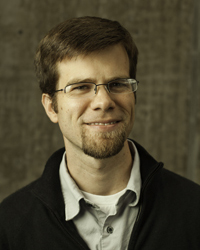 Dr. Kevin Watson of Candler Divinity School will deliver the annual Parkhurst Lecture on Tuesday, March 29, at 7 pm in Wroten Hall. His topic is "No Holiness but Social Holiness: Small Group Formation in Early Methodist Theology and Practice." Dr. Watson is a leading scholar in current Methodism. He holds a B.A. from the University of Oklahoma, a Master of Divinity from Wesley Theological Seminary in Washington D.C., and a Ph.D. in Religious Studies from Southern Methodist University. He is an ordained United Methodist elder and a John Wesley Fellow. He is the author of many important works including A Blueprint for Discipleship: Wesley's General Rules as a Guide for Christian Living (2009) and, most recently, The Class Meeting: Reclaiming a Forgotten (and Essential) Small Group Experience (2014).
2015-2016 Smith-Willson Lecture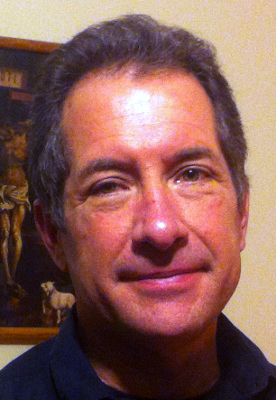 D. Stephen Long, Cary M. Maguire University Professor in Ethics at Southern Methodist University, will be the featured speaker for Southwestern College's 2016 Smith-Willson lecture Monday, Feb. 22, at 4 p.m. in Wroten Hall. There is no admission charge.

The title of the lecture is "Let's Get Speculative: The Importance of the Doctrine of God for Everyday Life."

Long earned his Ph. D. in theological ethics at Duke University. He has previously taught at Marquette University, Garrett-Evangelical Theological Seminary, and Duke Divinity School. He is the author of "Christian Ethics: A Very Short Introduction" (Oxford University Press), "Divine Economy: Theology and the Market" (Routledge), "The Goodness of God" (Brazos Press), "John Wesley's Moral Theology" (Kingswood Books), "Living the Discipline: United Methodist Theological Reflections on War," "Civilization, and Holiness" (Wm. B. Eerdmans Publishing Company), "Speaking of God" (Wm. B. Eerdmans Publishing Company), and "Tragedy, Tradition, Transformism: The Ethics of Paul Ramsey" (Wipf & Stock Publishers).

"He is one of the leading scholars in Christian ethics, and he has published original research concerning the role of philosophy within Methodist theology," says Jacob Goodson, assistant professor of philosophy at Southwestern College.

Long's former students include Goodson and Jackson Lashier, assistant professor of religion at Southwestern. Kirsten Guidero, visiting scholar at Southwestern, is a current student of Long's.

The Smith-Willson lectureship was established by Mr. and Mrs. J. M. Willson to call attention to the important moral and religious aspects of education. National leaders on various related topics are asked to speak at the annual lecture.
---
2015-2016 Beck Lecture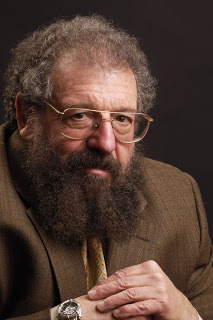 Colorado St. University professor Bernard Rollin will deliver the Beck Lecture at Southwestern College on Friday, Oct. 23, at 5 p.m., in Deets Library on the campus of Southwestern College. The public is invited to attend and there is no admission charge.
The title of his lecture is "Beyond Pain: Controlling Suffering in Laboratory Animals."
Rollin serves as the University Distinguished Professor, professor of philosophy, professor of animal sciences, professor of biomedical sciences, and the university bioethicist at Colorado State University in Fort Collins, Colo.
He is the author of "Animal Rights and Human Morality" (Prometheus Books, 1981, 1993 & 2006), "The Unheeded Cry: Animal Consciousness, Animal Pain and Scientific Change" (Oxford University Press, 1988 &1998), "Farm Animal Welfare" (Wiley-Blackwell Publishers, 1995), "The Frankenstein Syndrome" (Cambridge University Press, 1995), "Science and Ethics" (Cambridge University Press, 2006), and "Putting the Horse Before Descartes" (Temple University Press, 2011). He is one of the leading scholars in animal ethics, animal psychology, and animal rights.
"We are very fortunate to host Professor Bernard Rollin, and the Beck Lecture will also be the keynote address for the conference on Animal Suffering (organized by Professor Alice Bendellini)," says Jacob Goodson, assistant professor of philosophy at Southwestern College. "Dr. Rollin has written several books on animal rights and the problem of animal suffering, and he has also written on the relation between ethics and the philosophy of science. He is one of the leading scholars in animal rights and animal consciousness and has lectured over 1,500 times all over the world."
---
PAST LECTURES
2014-2015 Parkhurst Lecture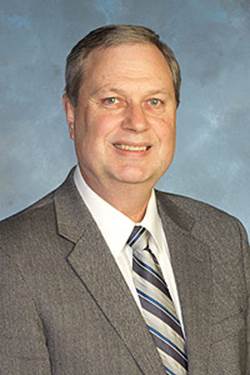 Dr. Joseph R. Dongell serves as professor of Biblical Studies with primary responsibility in the Inductive Bible Studies Department at Asbury Theological Seminary. As an ordained elder in the Wesleyan Church, Dr. Dongell has maintained an active ministry in that denomination as an associate pastor, a regular adult Sunday school teacher; a onetime director and frequent advisor of the Wesleyan Seminary Foundation on Asbury Seminary's campus; an instructor in regional Wesleyan ministerial training; and a representative to the annual Graduate Student Theological Seminar. On Wednesday, April 1st, at 7:00 in Wroten Hall, Dr. Dongell will offer a public lecture called The Strange Logic of Love.
2014-2015 Beck Lecture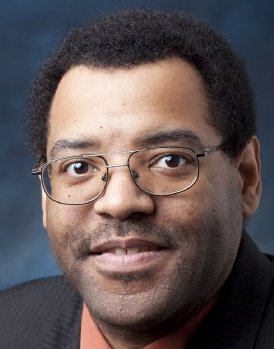 For the Beck Lecture this year, we are honored to host Dr. Brad Elliott Stone from Los Angeles, California. Dr. Stone is Professor of Philosophy at Loyola Marymount University, where he has served as Director of the Honors Program and currently chairs African-American Studies. On Monday, February 9th, at 7:00 in Wroten Hall, Dr. Stone will offer a public lecture called "Curiositas Ex Machina: A Note on Martin Heidegger's Philosophy of Technology" -- which will explain Heidegger's critiques of curiosity and machination as inauthentic possibilities of Dasein. Dr. Stone's lecture will be relevant to majors in the natural sciences, the social sciences, and those who think about the intersections between philosophy, religion, and science.
2013 Beck Lecture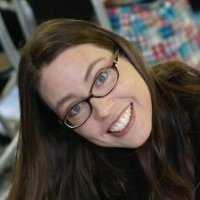 Our 2013 Beck Lecturer, Dr. Jeanine Thweatt-Bates, will be addressing the question of how scientific advancements in technology, particularly those related to artificial intelligence, affect traditional understandings of human spirituality. Can cyborgs pray? Can cyborgs demonstrate authentic belief? How do these questions intersect with theological understandings of the imago dei in humans? These topics are important for broader theological understandings of humanity, humanity's place in the world, and humanity's relation to God. It is sure to be an engaging event.
Dr. Thweatt-Bates holds a Ph.D. in theology and science from Princeton Theological Seminary. She is author of the book Cyborg Selves: A Theological Anthropology of the Posthuman. She currently teaches at the College of New Jersey.
Parkhurst Lecture 2013 in conjunction with Builders in Ministry Week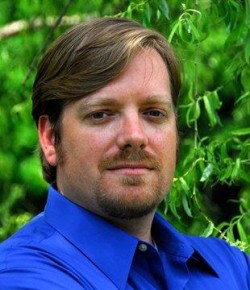 Drew A. Dyson is an ordained Elder in the Greater New Jersey Annual Conference of The UMC and serves on the conference's Board of Ordained Ministry. In addition to serving local churches in New Jersey and teaching as an adjunct instructor at the Princeton and Memphis Theological Seminaries, Drew was Executive Director of the Shared Mission Focus on Young People of the General Board of Discipleship serving as the team leader and primary author of General Conference legislation creating the Division on Ministries with Young People of the General Board of Discipleship in 2004.
Drew has written several books on the practice of youth ministry including: Soul-Tending: Life Forming Practices for Older Youth & Young Adults, Faith Forming Junior High Youth Ministry, Scripture Talks: Creative Messages for Youth Ministry, 52 Devotions to Feed Your Fire: Soul Tending for Youth Workers.