SGA
"...SGA is the voice of the students. We are moving things forward..."
The Student Government Association (SGA) at Southwestern College (SC) aims to maintain open communication between the students, faculty, staff, and administration. SGA is the governing student body at SC. SGA voices student concerns, houses all of the student organizations, facilitates improvements that could be made to the college, and much more!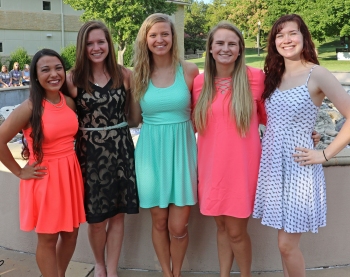 2016-2017 SGA Executives:
Kayla Demel- President
Emily Jones- Vice President
Savannah Caro- Secretary
Beth Jewett- Treasurer
Shayla Jordan- Student Conduct Advisor and Student Concerns Chair
---
Check us out on facebook!
https://www.facebook.com/pages/SGA-Southwestern/124690057588897
Tuesdays @ 8:05 PM in Campus Life are bi-monthly SGA senate meetings. Senate meetings are open and students are encouraged to attend.
---
Strategic Plan Draft
Strategic Plan - Draft 03-28-2017 (PDF)
Recent News