News
October 24, 2022
The Southwestern College Religion/Philosophy Lecture Series will begin with a presentation from John Symons, professor of philosophy at the University of Kansas, on Thursday, Oct. 27, at 4 p.m., in the Richardson Performing Arts Center.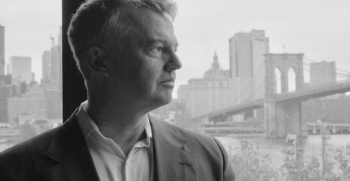 The title of the lecture is "Artificial Intelligence's Love? Chatbots, Social Agency, and Close Personal Relationships."
"A popular and well-respected professor at KU, John Symons is one of the leading thinkers on the philosophy of technology and questions relating to artificial intelligence," says Jacob Goodson, associate professor of philosophy at Southwestern College. "In his lecture at SC, he plans to tease out some connections concerning artificial intelligence and friendship. It is such an honor for me to host him in Winfield."
Symons mostly works on problems related to the role of computing technology in science and public policy, and he is especially interested in the interaction of technology and social norms. He is the author or co-author of four books: "Cyber-Social Ethics: A Philosophical Inquiry," co-authored with Ramón Alvarado, (Routledge Press, 2022); "Formal Reasoning: A Guide to Critical Thinking," (Kendall Hunt Press, 2017); "Daniel Dennett: Critical Assessments of Leading Philosophers," (Routledge Press, 2014); and "On Dennett," (Wadsworth Press, 2002).
Upcoming lecturers include:
Karen V. Guth on Nov. 16 (Smith-Willson Lecture)
D. Stephen Long on Feb. 2 (Parkhurst Lecture)
Beatrice Marovich on March 1 (Beck Lecture).