Campus Apartments
Living in Honors
---
Apartments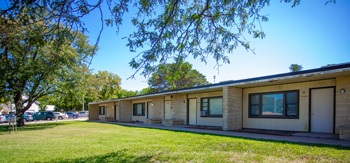 Honor Apartments
Tucked away behind Beech Science center are the Honor Apartments. These one bedroom apartments, for one or two people, come with an electric range/oven and refrigerator, and one full bath. Residents may live in their apartment over all breaks, i.e. spring break, Christmas, etc. Honor is great for married students. If you wish to live in Honor Apartments you must meet the requirement of a sophomore status, there are no age or GPA requirements. Honors residents are not required to purchase a meal plan.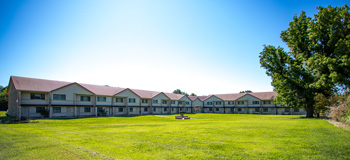 Warren Apartments
Located on the southeast edge of the campus, Warren apartments are split level apartments for up to 4 residents.
Each apartment comes with 1 1/2 baths, an electric range, and a refrigerator/freezer. Beds, desks, and dressers are also provided. Students will need to bring remaining furniture to furnish the apartments.
---
General Information
Studies have shown that not only do students who spend at least their first couple of years living on campus receive better grades than those who commute, they also tend to persist (and finish their degrees) in higher numbers than those living off campus. That's why we think it's important for students to take advantage of campus housing. It's not just about having a place to sleep; living on campus is about community, friends, and learning about one another.
To assist in living away from home and to enhance academic success, all new students who are under the age of 21 and have not reached senior status, or are not married, are required to live on campus unless they live with parents or legal guardians. Most upper-class students choose to remain on campus.
All students living in campus housing must purchase a meal plan through college services with the exception of those living in Warren or Honor Apartments, or students who are student teaching. Warren and Honor are exempted because they have kitchens.
Laundry facilities are also available for student use in each apartment complex (The machines do not require quarters; laundry costs are covered with a laundry fee). Internet access is provided as a service to SC students and connections are available in each room. Television cable and telephone hook-ups are standard in each room.
Students need to provide their own:
Linens
Towels
Pillows
Personal items
Each student is provided with:
A desk and chair
Bed
Dresser
Closet space